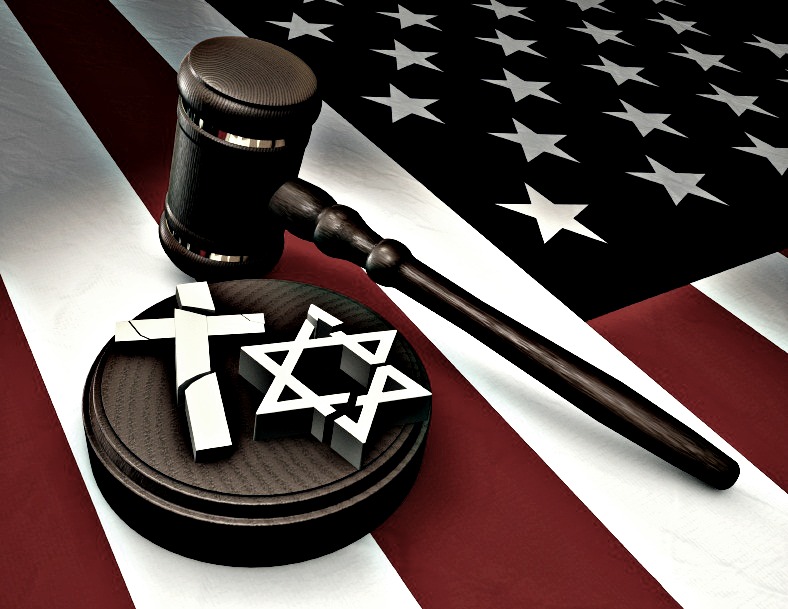 "If I lived in a Communist country today where certain principles dear to the Christian faith are suppressed, I believe I would openly advocate disobeying these anti-religious laws" Martin Luther King Jr., Letter From A Birmingham Jail, 1963
The Supreme Court may have ruled that gay marriage is the law of the land, but five justices cannot change people's religious beliefs.  Throughout the country there are clerks whose responsibility is to issue marriage licenses resigning or refusing to license any marriage in protest of last week's Court decision. Ironically these grass-roots actions are happening as America celebrates a protest against the British Crown that developed into the greatest home for freedom in the history of the world. 
In Grenada Mississippi, County Circuit Clerk Linda Barnette who had held the position for 24 years, announced her resignation on Tuesday. As reported by the local newspaper, her letter of resignation cited the Supreme Court's decision to legalize same-sex marriage as her reason:
"The Supreme Court's decision violates my core values as a Christian," she wrote. "My final authority is the Bible. I cannot in all good conscience issue marriage licenses to same-sex couples under my name because the Bible clearly teaches that homosexuality is contrary to God's plan and purpose for marriage and family."
Ms. Barnette is not alone. The Associated Press reports:
Rowan County Clerk Kim Davis shut her blinds at work Tuesday to block the view of rainbow-clad protesters outside. They carried flowers and flags and signs saying "you don't own marriage." They chanted "do your job."

Moments later, she told a lesbian couple who walked in asking for a license to try another county.

Davis is among a handful of public officials across the Bible Belt so repulsed by the thought of enabling a same-sex marriage that they are defying the U.S. Supreme Court and refusing to issue a license to anyone, gay or straight.

"It's a deep-rooted conviction; my conscience won't allow me to do that," Davis told The Associated Press. "It goes against everything I hold dear, everything sacred in my life."
Sam Marcosson, a constitutional law professor at the University of Louisville was interviewed by the AP and explained that if the clerks wont issue a marriage license to a same-sex or any other couple, their options are to resign of go to jail for contempt of court:
"If it means that you simply cannot fulfill your duties because of your religious beliefs, what is required of you is that you can no longer hold that office," Marcosson said. "That applies to a judge, that applies to a senator, that applies to anyone who holds public office."
The Associated Press reports  clerks in Arkansas and Mississippi (along with Ms. Barnette) resigned Tuesday rather than signing the licenses of gays and lesbians. 
Cleburne County [Arkansas] Clerk Dana Guffey said Monday she has notified the county judge of her plans to resign. She says she has a moral objection to issuing the marriage licenses following Friday's U.S. Supreme Court ruling legalizing gay marriages nationwide. She said the decision to leave the post after 24 years was not made out of hate.
In Texas, county clerks in Bastrop, Buleson, Jackson, Ector, Wise, Hood and Johnson counties are refusing to follow the Supreme Court's order.
Some may read about these and other clerks' refusal to sanction gay-marriages and believe them to be acts of hatred and bigotry. But, those beliefs are as just as bigoted as they claim are the objections of the county clerks. Just a few days before July 4th, these county clerks are fighting for their freedom of religious expression, the same way the U.S. founding fathers did two hundred and thirty-nine years ago.