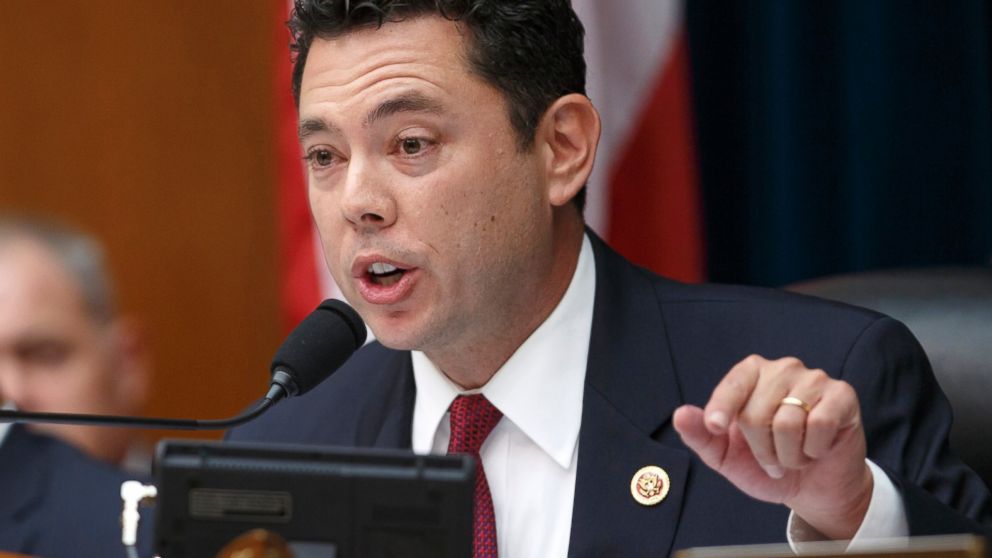 The Secret Service is being accused of another scandal. This time, rather than putting the President or his family in danger, they are accused of leaking information that Rep. Jason Chaffetz (R-UT) applied for a job with the Secret Service and was rejected without an interview about a dozen years ago.
Chaffetz, who is the Chairman of the House Oversight and Government Reform Committee, recently held hearings where he drilled Secret Service Director Joseph Clancy over an incident where two secret service agents thought to be inebriated were driving home from a party and disturbed an ongoing bomb threat directly in front of the White House.
According to the Washington Post:
Senior staffers for a House committee overseeing the Secret Service have asked the Obama administration to investigate complaints that agency employees circulated private personnel information revealing that the panel's chairman was once rejected for a job as an agent, according to people familiar with the discussions.

The committee staff referred the issue Thursday to the Department of Homeland Security after receiving whistleblower complaints that Secret Service staff at agency headquarters had circulated potentially unflattering information about Chairman Jason Chaffetz (R-Utah). He has been an outspoken critic of Secret Service managers after a string of security lapses.

In an interview, Chaffetz confirmed that he unsuccessfully applied for a position as a Secret Service agent in a Western field office. He recalled it was around 2003. He said he had not been granted an interview, and that he thinks he was rejected because he was then, in his mid-30s, too old. He said he found it "disconcerting to say the least" to learn about the possibility that agency employees were circulating private information.
Both DHS Secretary Johnson and Secret Service Director Clancy called and apologized to Chaffetz, says Fox News:
In a statement on Friday, Secret Service Director Clancy vowed that "any allegations concerning potential privacy violations will be thoroughly investigated," and anyone found to have violated policies "will be held accountable and face appropriate administrative action." 

(...) The bizarre chain of events prompted Homeland Security Secretary Jeh Johnson to personally call Chaffetz on Thursday night and apologize. Secret Service Director Joseph Clancy also called to apologize, according to a DHS spokeswoman. 

Spokeswoman Marsha Catron said in a statement that Johnson is now seeking an investigation, "and if the allegations ... are true, those responsible should be held accountable." 
Rep. Chaffetz should not be embarrassed by the rejection.  According to Bloomberg, in 2011 approximately 99% of applicants to the Secret Service were rejected.