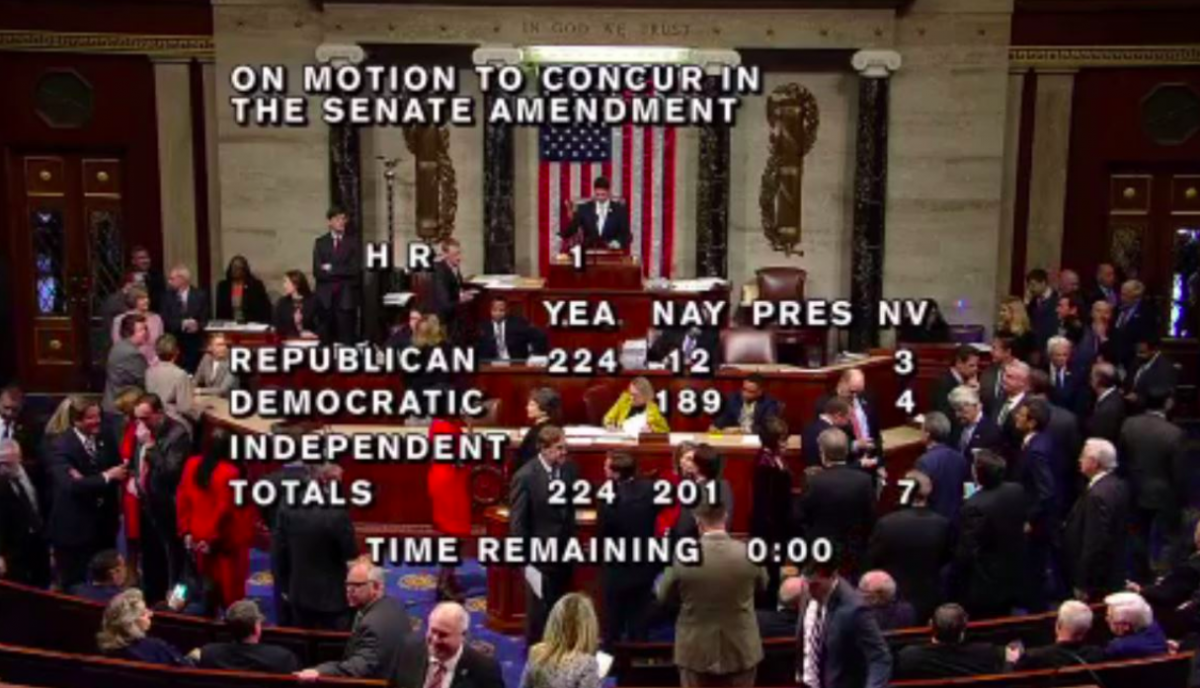 Image via Twitter 
It looks like the President will be making good on his promise to deliver tax reform as a "big, beautiful Christmas present" for Americans.  
Republicans in the House and Senate have succeeded in passing the landmark GOP tax reform bill.
On Tuesday, the bill passed 227 – 203 in the House with 12 Republicans opposing and all Democrats against it. The bill passed early Wednesday morning 51-48 in the Senate with no Democrats voting in favor of the bill and all Republicans supporting it.
The House was forced to revote on Wednesday due to procedural flaws in the chamber's vote on Tuesday:
"The House voted 227-203 in favor of the tax bill Tuesday afternoon, but the package ran into trouble in the Senate because of two provisions that Democrats said ran afoul of the Senate's strict budget reconciliation rules," Fox News reports.
The bill again passed Wednesday afternoon, this time with a total of 224-201.
The legislation now heads to President Trump's desk for his signature.
Trump tweeted after the final vote a GIF celebrating "HISTORIC TAX RELIEF for the American people." 
He tweeted early Wednesday morning after the Senate vote that, if the House passes the measure, he would be holding a press conference at the White House at 1 p.m. EST.
Republicans are on their way to the White House in busses for a celebratory event. 
There was speculation that the President would wait to sign the bill until he got back from Christmas vacation at Mar-a-Lago. His tweet seems to quash those rumors.
The legislation would take effect on New Year's Day and Apr. 15, 2018 would be the last time Americans need to file in accordance with the old tax code.
Thank you for supporting MRTV! As a tax-deductible, charitable organization, we rely on the support of our readers to keep us running! Keep MRCTV going with your gift here!