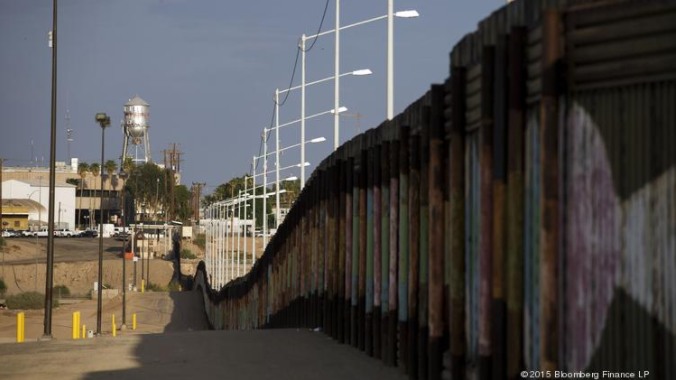 (Image via Twitter)
A new Center for Immigration Studies (CIS) report estimates that President Donald Trump's border wall could save Americans billions of dollars over the next decade.
Nearly $64 billion.
CIS analyzed data gathered by the National Academies of Sciences, Engineering, and Medicine (NAS) on the lifetime fiscal impact – or taxes paid minus services used – of immigrants. 
Coupled with the likely education levels of illegal immigrants, CIS found that "illegal border-crossers create an average fiscal burden of approximately $74,722 during their lifetimes, excluding any costs for their U.S.-born children."
"If a border wall stopped between 160,000 and 200,000 illegal crossers — 9 to 12 percent of those expected to successfully cross in the next decade — the fiscal savings would equal the $12 to $15 billion cost of the wall," writes CIS Director of Research, Steven Camarota. "If a wall stopped half of those expected to successfully enter illegally without going through a port of entry at the southern border over the next 10 years, it would save taxpayers nearly $64 billion — several times the wall's cost."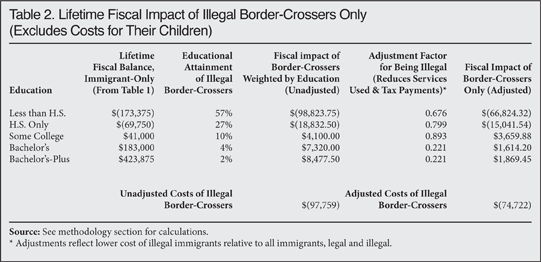 (Image via CIS)
House Speaker Paul Ryan and Senate Majority Leader Mitch McConnell have estimated that the construction of a wall along the U.S.-Mexico border would cost approximately $12 to $15 billion.
If CIS estimates are correct, the average taxpayer could be saving far more than what the federal government will be spending.  
Thank you for supporting MRCTV! As a tax-deductible, charitable organization, we rely on the support of our readers to keep us running! Keep MRCTV going with your gift here!