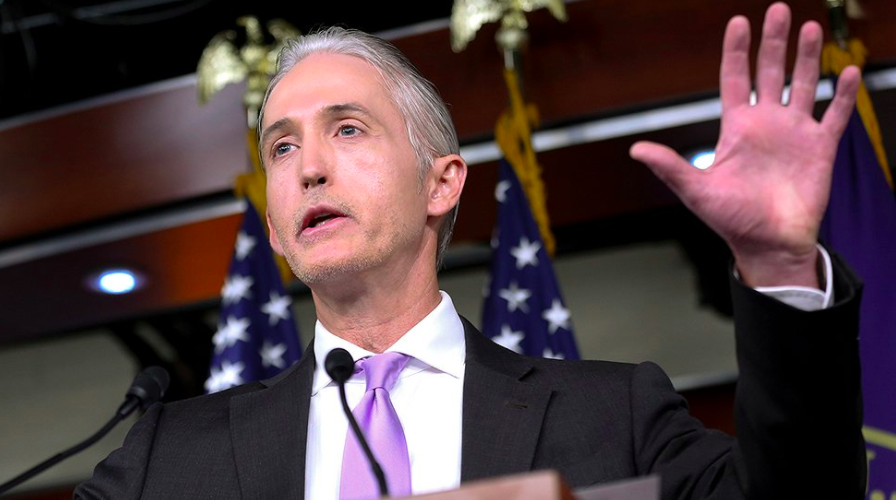 (Image via Twitter)
According to a Friday report by the Associated Press, Rep. Trey Gowdy (R-S.C.) and Senate Majority Whip John Cornyn (R-Tex.) are on the shortlist to replace fired FBI Director James Comey.
"President Donald Trump is considering nearly a dozen candidates to succeed ousted FBI Director James Comey, a group that includes several lawmakers, attorneys and law enforcement officials," writes AP.
"White House officials say the list includes Texas Sen. John Cornyn, South Carolina Rep. Trey Gowdy, former Michigan Rep. Mike Rogers and former New York City Police Commissioner Ray Kelly… That's according to two White House officials briefed on the matter who spoke on condition of anonymity to discuss internal plans."
Trump is reportedly considering whether to name an interim director from a group of current Bureau officials in the meantime. 
Gowdy released a statement via Twitter on Tuesday following news of Comey's firing, saying the former FBI head "had a very difficult job" and that he is both "thankful for [Comey's] service to our country and am hopeful our President will select an independent minded person to serve as the head of our nation's premier law enforcement agency."  
Cornyn simply tweeted on Tuesday that Democrats "were against Comey before they were for him," highlighting how Democrats were quick to jump on the news of Comey's firing to criticize Trump and accuse him with conspiracy. 
There is no word about how far along the nomination process is or when a nominee might be announced.
In his dismissal letter to Comey, President Trump said he made the decision per the recommendations of Attorney General Jeff Sessions and Deputy Attoney General Rod Rosenstein.
Amid a firestorm of criticism from Democrats and the liberal media, Trump said in a Friday interview that he was "going to fire [Comey] regardless of recommendation."
Thank you for supporting MRCTV! As a tax-deductible, charitable organization, we rely on the support of our readers to keep us running! Keep MRCTV going with your gift here!