Black Lives Matter co-founder Patrisse Cullors is in the hot seat again – and this time, it's for reportedly funneling a whole lot of the activist group's money to a business owned by the father of her child.
According to the Daily Caller, Cullors, who's already come under intense scrutiny even by other BLM members and local chapters for splurging on four homes worth a total of about $3.2 million, is now facing more criticism after she apparently funneled Black Lives Matter business to a company called "Trap Heals," a relatively new start-up launched by none other than her own baby daddy, Damon Turner.
That would be this guy, per Instagram: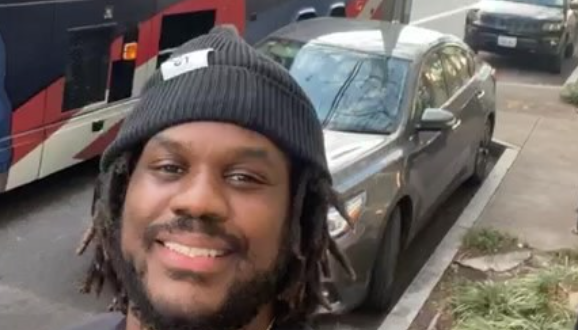 The DC reports records show the company was just started days before it was handed a crapload of Black Lives Matter business, including eventually being named the "lead developer of the art & cultural efforts." On top of that, two other activist groups Cullors helps head up reportedly paid Turner's company a total of $238,000 "to produce an election night livestream and for consulting services," the DC adds.
While Cullors and Turner haven't been open about their own personal relationship when talking about the groups' business dealings with the company, nor is that detail included in any of the official filing documents, the DC notes Cullors has privately identified Turner as the father of her only child.
Related: Marxist BLM Co-Founder Reportedly Buys $1.4M Mansion Near Beverly Hills
The report comes just a few weeks after news broke that Cullors had gone on a real estate-buying binge, scooping up multiple houses to the tune of millions of dollars including one in a predominantly white Beverley Hills neighborhood. The self-proclaimed Marxist defended her multi-million-dollar home collection by saying she's helping provide for her family with the money she's made off being a professional activist, though she didn't go into detail as to how having several homes is benefitting her relatives.