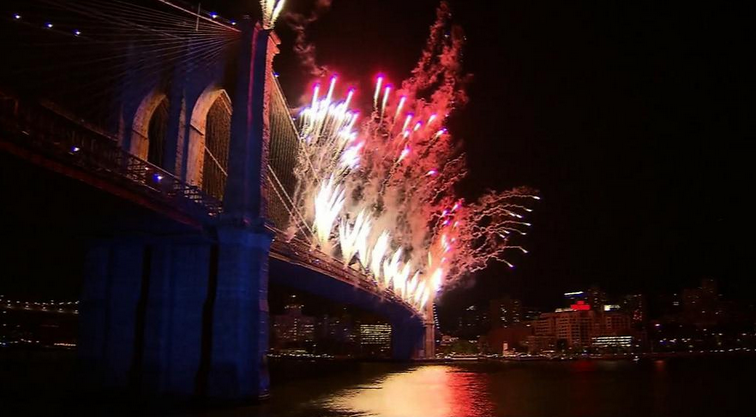 In a joint intelligence bulletin, the Department of Homeland Security, the FBI, and the National Counterterrorism Center reportedly issued a warning to police and military to be wary of a potential terror attack on the Fourth of July.
In a statement on Friday following the attacks in Tunisia, France and Kuwait, DHS secretary Jeh Johnson cautioned law enforcement officials to "be vigilant and prepared" ahead of the holiday.
On Wednesday night's "The Kelly File," Rep. Peter King (R-N.Y.) said that the level of concern is "nothing" like he's seen since 9/11.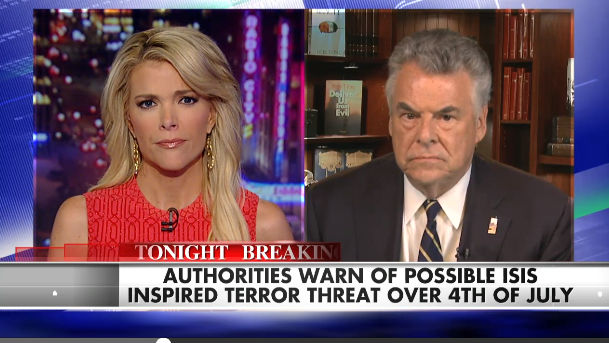 "I have to say, I've never seen this level of concern at any time since 9/11," King told Fox News' Megyn Kelly. 
"There's always been something coming up, but nothing to this extent."
He argued that it's no coincidence that five individuals in the New York area have been arrested recently for their involvement with the terror group.
"I don't know of any other time where you've had five individuals arrested in one city in such a brief period of time, at a time when all the indicators we're getting is that ISIS wants to carry out this attack and they're intent on doing it," he said.
"When you have five individuals in one city arrested within a brief period of time, you have to assume there's coordination."
He continued,
"This is the real deal."
"Anyone out there who thinks this is a fake or just trying to drum up fears, absolutely wrong. You wouldn't see the NYPD doing what it's doing if they didn't have a real concern."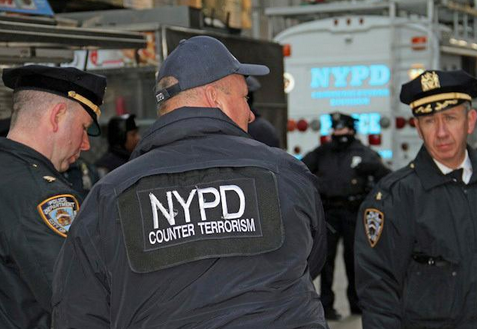 The NYPD has launched a massive counterterrorism plan ahead of the city's Macy's 4th of July Fireworks show, including Hercules teams, radiation-detection units, bomb-search canines, air/water coverage, and real-time communication with the FBI.
For the rest of Rep. Peter King's remarks, check out the video below.