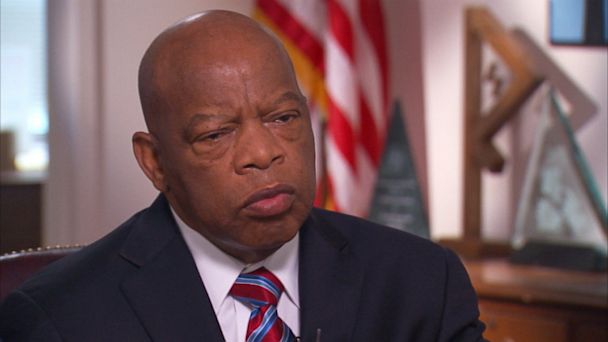 (Image: ABC News)
On Thursday, Rep. John Lewis (D-Ga.) told the media that he questions whether Democratic presidential candidate Sen. Bernie Sanders (DS-Vt.) was as involved in the civil rights movement as he has said he was.
As noted by CNN, Sanders on multiple occasions has talked about his past as an activist during the civil rights movement in the 1960s at the University of Chicago. Sanders repeatedly mentions his work with the Student Nonviolent Coordinating Committee.
Lewis spoke out on the validity of Sanders' claims:
I never saw him. I never met him. I was chair of the Student Nonviolent Coordinating Committee for three years, from 1963 to 1966. I was involved with the sit-ins, the Freedom Rides, the March on Washington, the march from Selma to Montgomery and directed voter education project for six years. But I met Hillary Clinton. I met President (Bill) Clinton.
These comments came on the heels of the Congressional Black Caucus PAC endorsing fellow Democratic presidential candidate Hillary Clinton.
The Sanders campaign has yet to respond to these allegations.