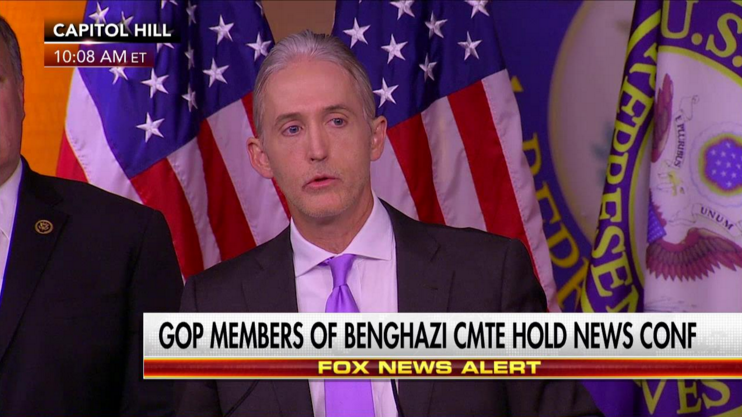 (Image via Twitter)
Republicans of the House Select Committee on Benghazi released their final report on Tuesday on the events surrounding the 2012 Libya terrorist attacks that killed four Americans including U.S. Ambassador Chris Stevens.
Among other shocking findings, the 800-page-long report reveals that nearly eight hours after the attacks began, no military assistance was en route to Libya.
Democrats on the committee issued their own report on Monday in an effort to "put to rest the conspiracy theories about Benghazi once and for all," arguing that the Defense Department could not have done anything differently on the night of the attacks that would have saved the lives of the four Americans killed.
The Democratic report also argues that Clinton was not responsible because she never personally denied the late ambassador's requests for additional security. 
Chairman Rep. Trey Gowdy (R-S.C.) said during a press conference on Capitol Hill that he's not surprised Democrats on the committee are being "critical" of the report.
"As for the Democrats, color me shocked that they are critical of our report," said Gowdy. "All five of them voted not to form the committee. They threatened not to participate, and for the most part, they did not. They have been serial leakers of information."
"If you read the report, you will see their report mentions [Clinton's] name far more than our report does," he added.
Watch a clip from his remarks below.