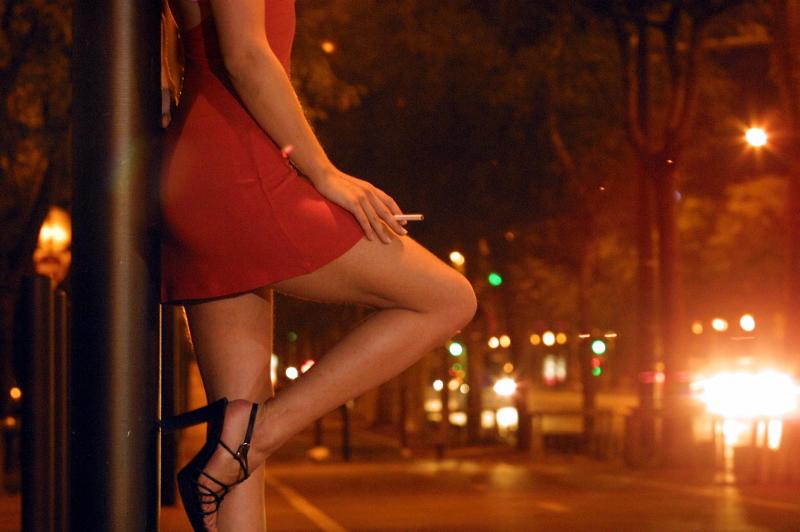 Earlier this week, California Democrat Barbara Lee warned that climate change will affect women more than men. She believes that, because climate change will hurt the food and water supply, millions of poor women will become prostitutes to feed their families. While some might look at Ms. Lee's comment derisively, others believe it deserves to be honored.
And so, prostitution now joins higher-pitched frog calls and skunky beer on the list of crazy things people blame on global warming or climate change.
As reported in the Blaze:
Rep. Barbara Lee (D-Calif.) proposed a resolution on Wednesday that said as the climate changes, it will cause food and water scarcity around the world. That will create pressures on poor women in particular, since they are often charged with growing food and collecting water for their families.

As resources dwindle, it could force many women to barter sexual favors for food and water, the resolution stated.

"[F]ood insecure women with limited socioeconomic resources may be vulnerable to situations such as sex work, transactional sex, and early marriage that put them at risk for HIV, STIs, unplanned pregnancy, and poor reproductive health," it read.

The resolution concluded by saying Congress must recognize the "disparate impacts of climate change on women," and must encourage the use of "gender-sensitive frameworks in developing policies to address climate change."
Ms. Lees comments are based on supposition, not facts. She offers no proof that climate change has caused any uptick in women becoming prostitutes. That's why Rep. Barbara Lee's claim becomes number 52 on the list below of crazy things blamed on global warming or climate change. Check it out:
Lyme disease, swarms of allergy-inducing, stinging insects, along with mosquitoes and devastating pine bark beetle infestations and the spread of forest and crop pests  
Extended severe allergy seasons, Lyme disease, malaria or dengue fever, trauma, depression, high blood pressure and heart disease, 
No more red-haired people, women will become pear-shaped,  incontinent, impotent bald guys with extra hair growing from his toes.