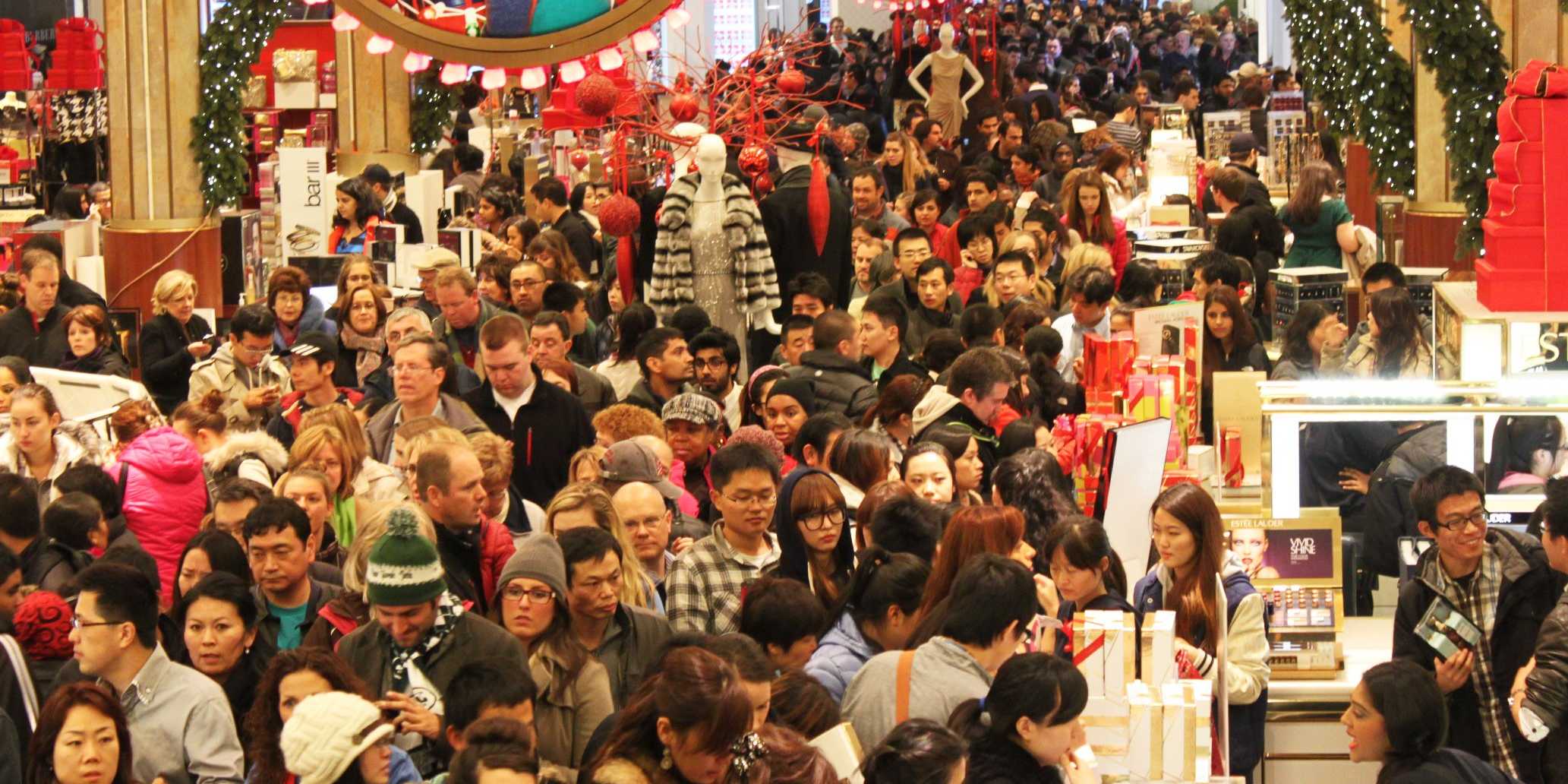 The day after Thanksgiving is the biggest shopping day of the entire year. Retailers all over the nation lower prices and Americans line up in the early morning hours so that they don't miss out on sweet markdowns on the year's coolest Christmas gifts. 
But "Black Friday" is more than just a day for bargains and the occasional Walmart stampede. It's also the most important day of the year when it comes American retailers' bottom lines. That's why it's known as "Black Friday" -- it's the day when the financial books of many retailers go from being "in the red" to being "in the black." Up until that day, many retailers have not made a profit during the fiscal year.
For many retailers, fourth-quarter sales account for up to 40 percent of the yearly total. So, while Black Friday is often criticized as an example of how out of control America's consumer culture has become, in reality, the day is vitally important to America's economic wellbeing. 
Given its importance, here are a few fun facts about America's favorite shopping day:
It is estimated that 87 million Americans shopped on Black Friday in 2014.
 
American consumers spent an average of $407 dollars each over Thanksgiving weekend last year.
 
The average Black Friday discount is only six percent. Researchers have found that the the largest price reduction for items falls on December 18 when the discount averages at 17.8 percent. 
 
Prior to 2005, Black Friday wasn't always the busiest shopping day of the year -- but, it has been every year since. 
 
According to the site "Black Friday Death Count," there have been seven Black Friday related deaths and 98 Black Friday related injuries since 2006.
 
In 2014, the most-purchased Christmas toy for boys were LEGO sets. For girls, the most purchased toys were items related to the Disney film "Frozen." 
 
Of those who do their shopping on Thanksgiving Day instead of Black Friday, 12% reported being drunk while shopping. 
 
While serving as a co-host on ABC's "The View," Whoopi Goldberg once asked whether calling the day "Black Friday" was racist, proving once and for all that Whoopi Goldberg is an idiot.