President Trump on Friday announced that his budget director Mick Mulvaney would serve as his acting White House chief of staff, replacing the current chief of staff Gen. John Kelly.  
"I am pleased to announce that Mick Mulvaney, Director of the Office of Management & Budget, will be named Acting White House Chief of Staff, replacing General John Kelly, who has served our Country with distinction," Trump said in a tweet.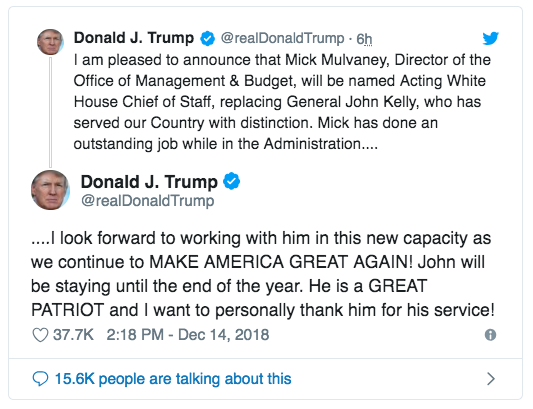 He later added, "For the record, there were MANY people who wanted to be the White House Chief of Staff. Mick M will do a GREAT job!"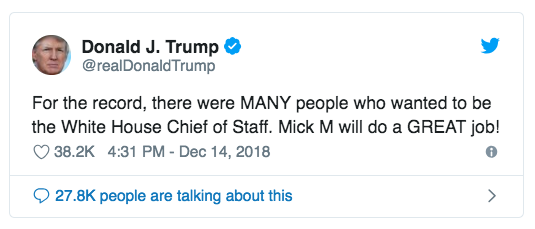 His announcement comes after days of Trump defending himself and the job of his chief of staff as a well-sought-after position.  
Mulvaney, the current director of the Office of Management and Budget (OMB), will take over the job from Gen. Kelly, who is expected to leave by the end of the year.   
Kelly will have been in the position for five months upon his departure.