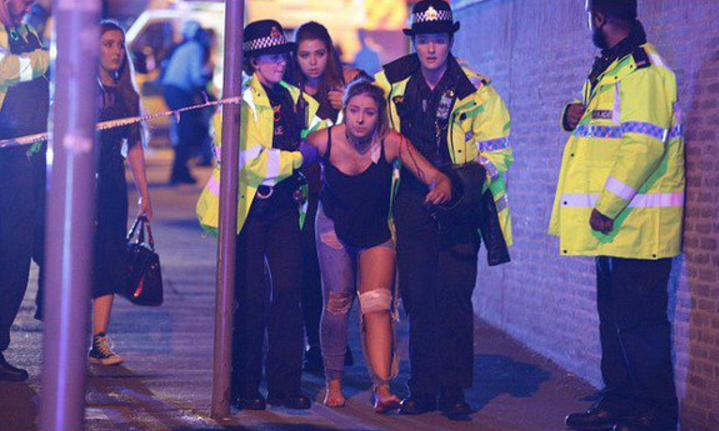 According to a recent Gallup poll, fears of potential terror attacks are driving more Americans to avoid crowds.
Gallup found that 38 percent of Americans – a record-high percentage since the research organization began asking the question after 9/11 – are less willing to attend large events due to the threat of terrorism.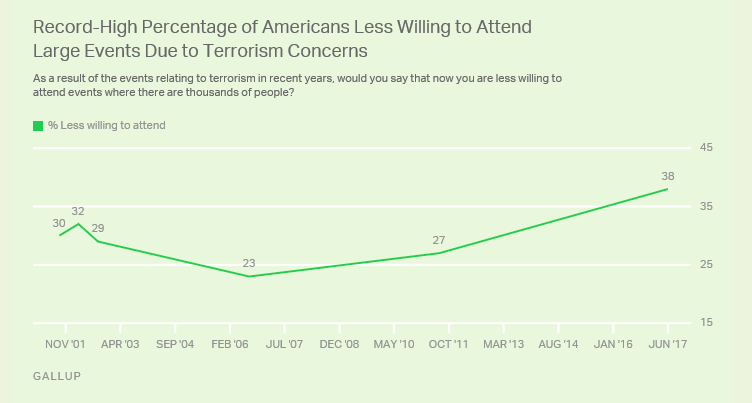 The rising percentage of Americans unwilling to attend large events or be in crowded spaces comes as a potential terror attack at Brussels Central Station on Tuesday is under investigation. Another occurred in France outside of Notre Dame Cathedral two weeks ago and a string of attacks in the U.K. were carried out in the past month, including the May 22 bombing at an Ariana Grande concert in Manchester and the June 3 attack on the crowded London bridge.
Americans are also less willing to travel overseas, fly, or go into skyscrapers due to terrorism concerns, Gallup found.
While not as high as the percentages recorded following 9/11, the figures for each activity are on the rise.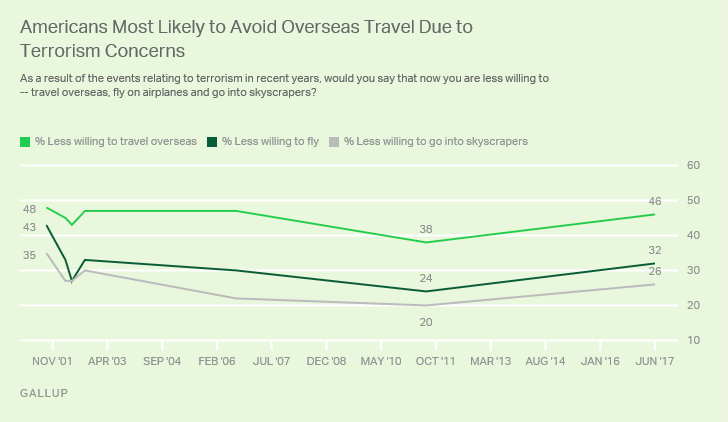 Gallup reports:
Forty-six percent of U.S. adults say they are less willing to travel overseas, up eight percentage points since 2011.
Nearly a third (32%) say they are less willing to fly on an airplane, up from 24% in July 2011.
Twenty-six percent say they are less willing to go into skyscrapers as a result of events relating to terrorism in recent years; this is the highest percentage recorded since September 2002.
Thank you for supporting MRCTV! As a tax-deductible, charitable organization, we rely on the support of our readers to keep us running! Keep MRCTV going with your gift here!