The Tax Foundation created a map that shows the real value of $100 in each state.
How does your state measure up?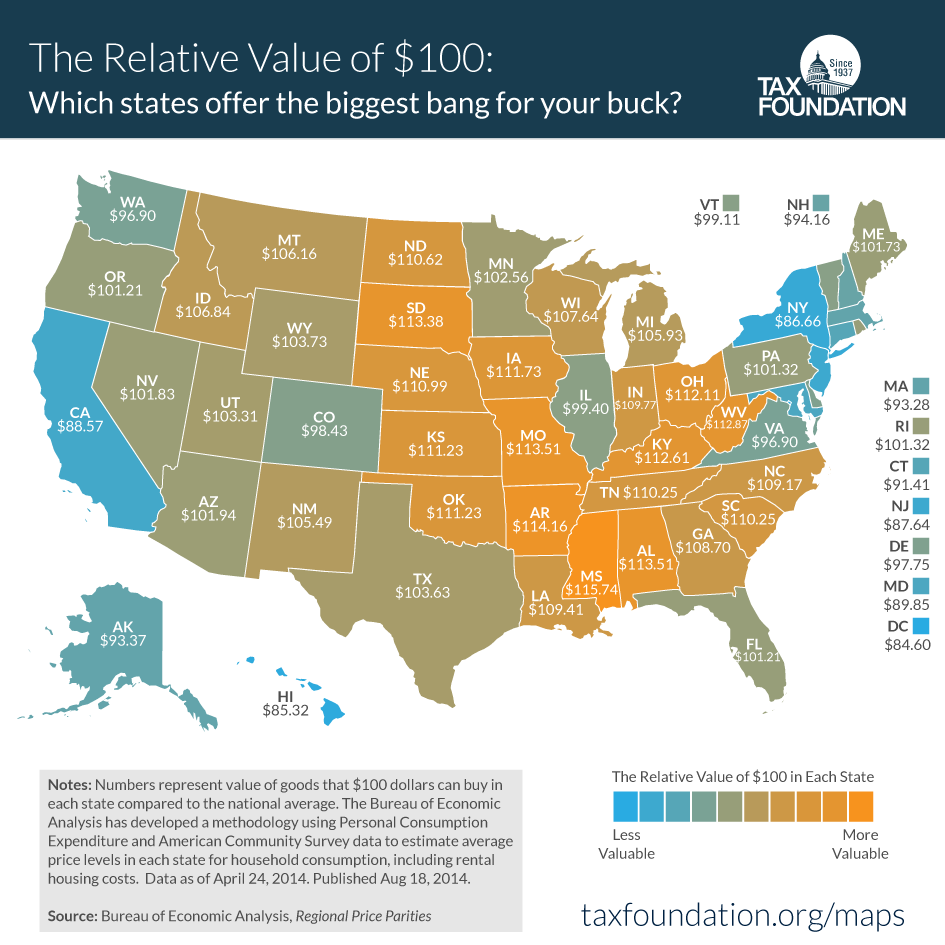 The states that "offer the biggest bang for your buck" are:
Mississippi – $115.74
Arkansas – $114.16
Alabama – $113.51
Missouri – $113.51
South Dakota – $113.38
The states where $100 has the least value are:
Washington, D.C. – $84.60
Hawaii – $85.32
New York – $86.66
New Jersey – $87.64
California – $88.57
According to these numbers, persons living on the coasts have less purchasing power than, say, someone living in the Midwest. The states with high price levels also tend to be the states with high incomes, which is hardly surprising as far as taxes go.