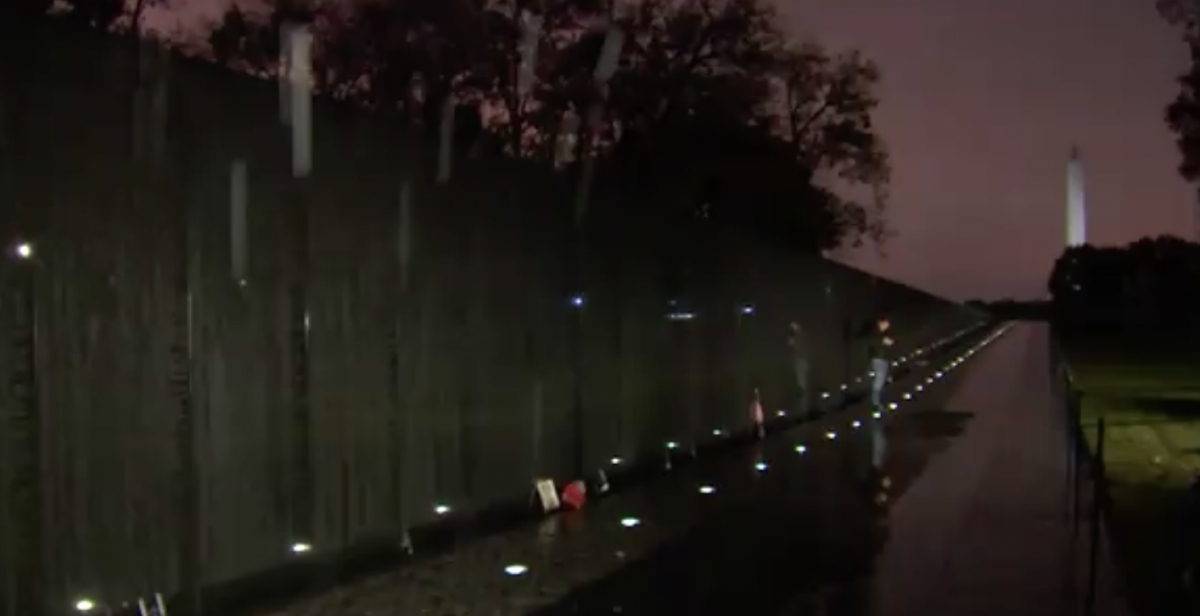 (Screenshot FOX5DC video)
At the Vietnam Veterans Memorial on Tuesday afternoon, volunteers started reading the names of every soldier killed and named on the memorial.
FOX5DC reports dozens of volunteers came out to begin reading at 4 p.m., going through midnight, despite the frigid and wet weather.
From FOX5DC:
"It seems to me like it almost means a little bit more that this is strenuous," said Devin Ruic, a volunteer with the DC chapter of Team Red White and Blue, a veteran's advocacy group.

"I'm West Point class of '56," said retired Lt. Colonel retired Tom Griffin, of the 101st Airborne Division.

"We have 11 names on this wall. They did what their country asked them to do."
The Vietnam Veterans Memorial name reading ceremony continues from 5 AM through midnight the rest of the week through Friday.
The name reading event is held every five years at the Vietnam Veterans Memorial.
Thank you for supporting MRCTV! As a tax-deductible, charitable organization, we rely on the support of our readers to keep us running! Keep MRCTV going with your gift here!