The official singer of the national anthem for the Baltimore Ravens just announced his resignation on social media, blaming NFL fans for making him feel he's not welcome.
Joey Odoms, who's both black and a member of the National Guard, posted the following on his Facebook page late Tuesday: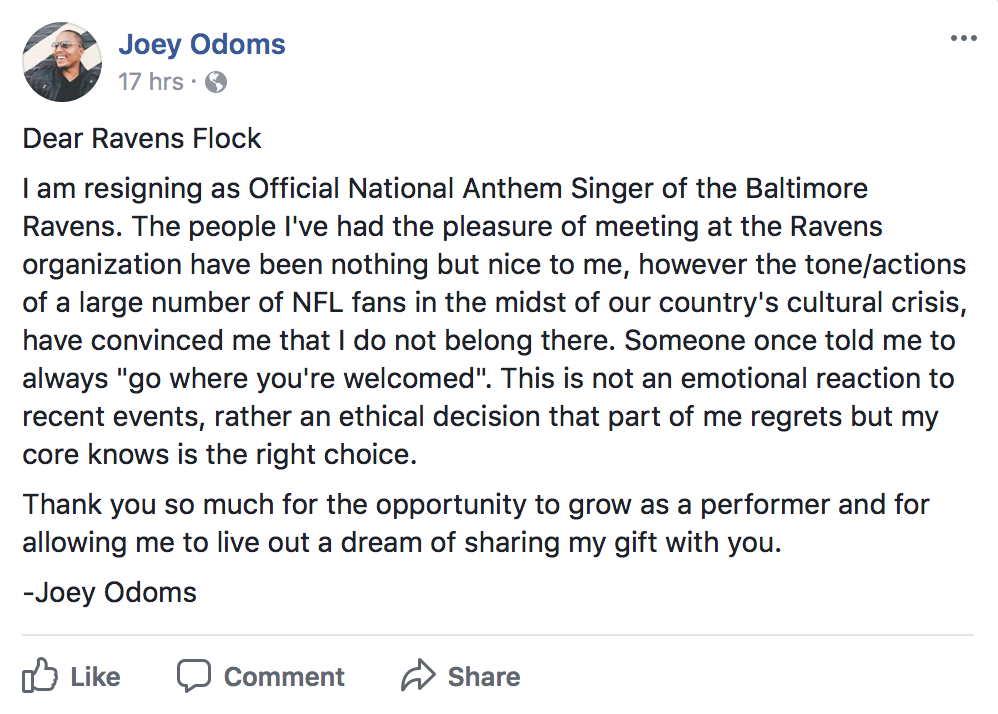 While Odoms never explicitly blamed those fans who've denounced NFL players for taking a knee during the national anthem, many users on social media quickly made the assumption -- and responded in kind.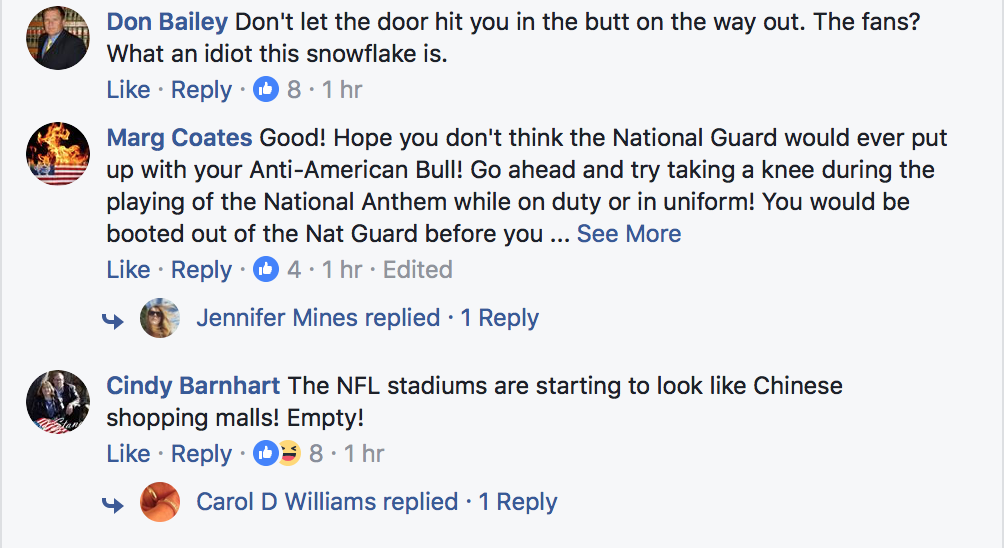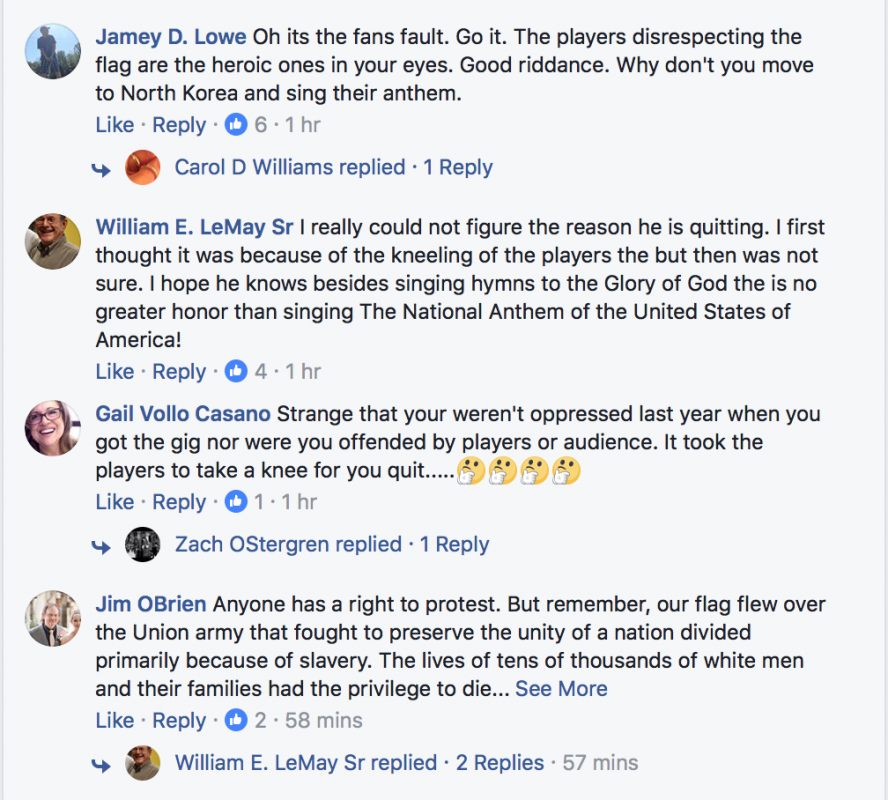 Odoms has been the Ravens' official national anthem singer since 2014, after first requesting the job in 2013 when he was a soldier stationed in Afghanistan. His resignation comes just days after 13 members of the Ravens team took a knee during the national anthem before a game against the Jaguars held in London's Wembley Stadium Sunday, sparking outrage among many longtime fans.
(Cover photo: Facebook, Joey Odoms)
(UPDATE)
Odoms later made additional comments about the issue on Instagram saying,"Fans who attack players for protesting, (a right in which I fought to defend) but are simply not interested in understanding why, is the reason I am resigning."
Thank you for supporting MRCTV! As a tax-deductible, charitable organization, we rely on the support of our readers to keep us running! Keep MRCTV going with your gift here!