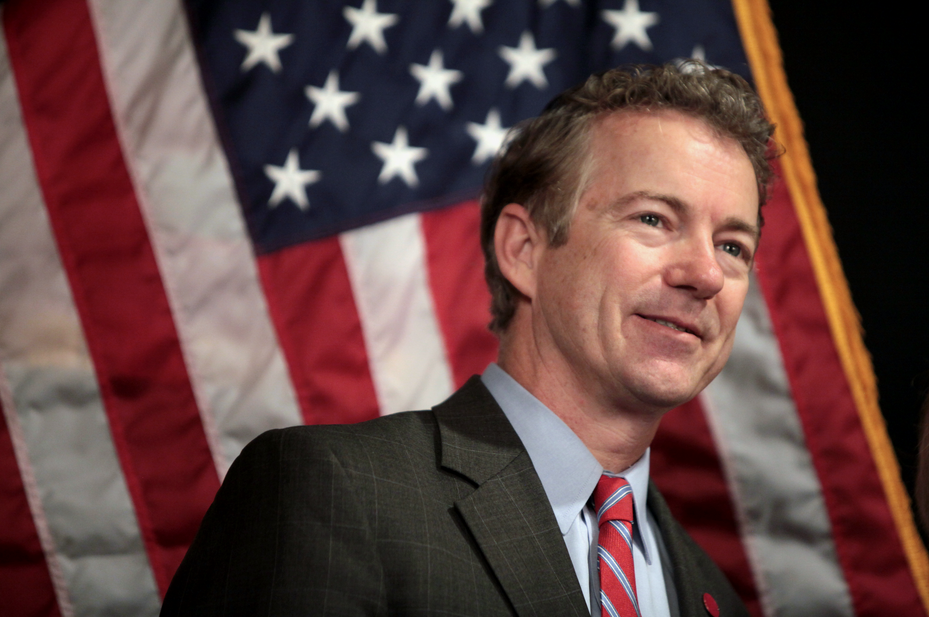 Republican presidential candidate Sen. Rand Paul (R-KY) has given an interview with the marijuana magazine "High Times" - just in time for the third Republican presidential debate in Boulder, Colorado.
In the interview, Paul expressed his views on marijuana reform and the War on Drugs.
"It's a fundamental constitutional belief that, if you are going to classify something as right or wrong, or make something criminal or not criminal, it should be done at the state level – not at the federal level," Paul said. "When the Constitution was written, we had very few laws. But over time now we've criminalized everything. I mean it's not just marijuana; we've criminalized a host of things that no one in their right mind would have believed that there would be a federal law against."
Paul stated he believes, "States should be allowed to do what they want to do and the federal government should not intervene."
Paul decried the War on Drugs as a "real tragedy."
"I'm very much an opponent of the War on Drugs. Some of that stems from the federal government lording it over the states and forcing them to comply in the War on Drugs. I believe the War on Drugs is a real tragedy," Paul said.
"I read Michelle Alexander's book Mass Incarceration. We're becoming more and more aware of the racial disparities in arrests and in incarceration. In many cities, marijuana arrests are 15 times higher for black individuals than white. But if you look at surveys, black kids and white kids use marijuana about the same. The disparity in prison is about 4:1—black or brown inmates to white inmates. As I became more aware of the racial disparity, I became even more of an advocate for ending the War on Drugs."
The full interview will be published in the March 2016 issue of "High Times."
MRCTV Reader,
The liberal media are terrified of the truth, especially when it leads to uncomfortable questions about their own leftist worldview.
MRCTV is the multimedia division of MRC featuring original content and aggregated videos of the news, people, and events conservatives care about.
MRCTV relies on the support of our loyal readers (and video viewers) to keep providing the news and commentary that matter to the American people, not just stories that prop up the liberal agenda.
Make a donation today. Just $15 a month would make a tremendous impact and enable us to keeping shining the light where the liberal media are afraid to tread.
— The MRCTV Team
DONATE
Connect
Sign up for our MRCTV newsletter to receive the latest news.
Sponsored Links