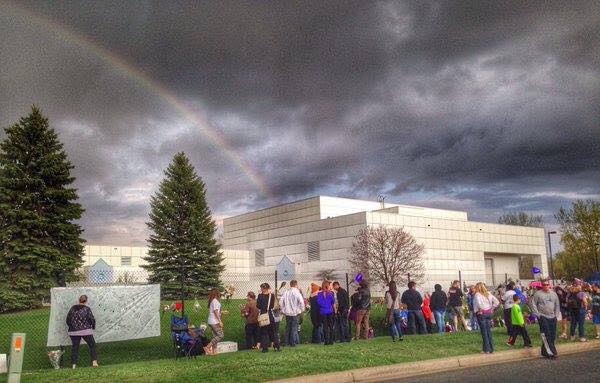 (Image: WCCO-TV)
People poured into the area around Prince's home in Santa Monica, Calif., Thursday afternoon and evening to share their grief and memories of the iconic rock star, who passed away Thursday morning at the age of 57.
He must have known how much people were mourning his death, because a smile came down from the sky. Pictures are going viral all over the internet with the news that a rainbow was seen over his Paisley Park home/studio.
(Image: Aaron Goodyear/WCCO)
Be sure to check out MRCTV's tribute to "the artist."