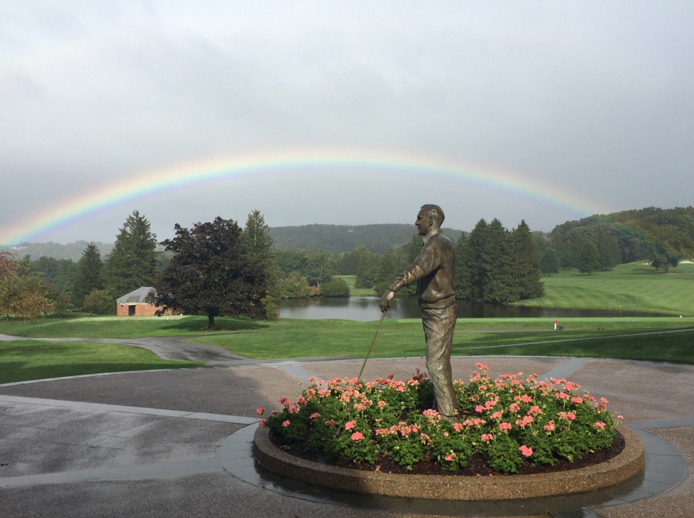 (Image via Twitter)
Golfing legend Arnold Palmer was laid to rest on Thursday in his hometown of Latrobe, Pennsylvania.
Palmer's ashes were spread at the Latrobe Country Club during a private service attended by a few family members and close friends.
Shortly after the ceremony, something beautiful happened. 
A rainbow appeared over the country club:
Pittsburgh Post-Gazette reporter and longtime friend Gerry Dulac called it "Arnie's Rainbow."
He later added on Twitter, "When Arnold Palmer wants to play through, you let him."
Arnold Palmer passed away on Sunday at the age of 87.
He is commonly regarded as the King of men's professional golf.