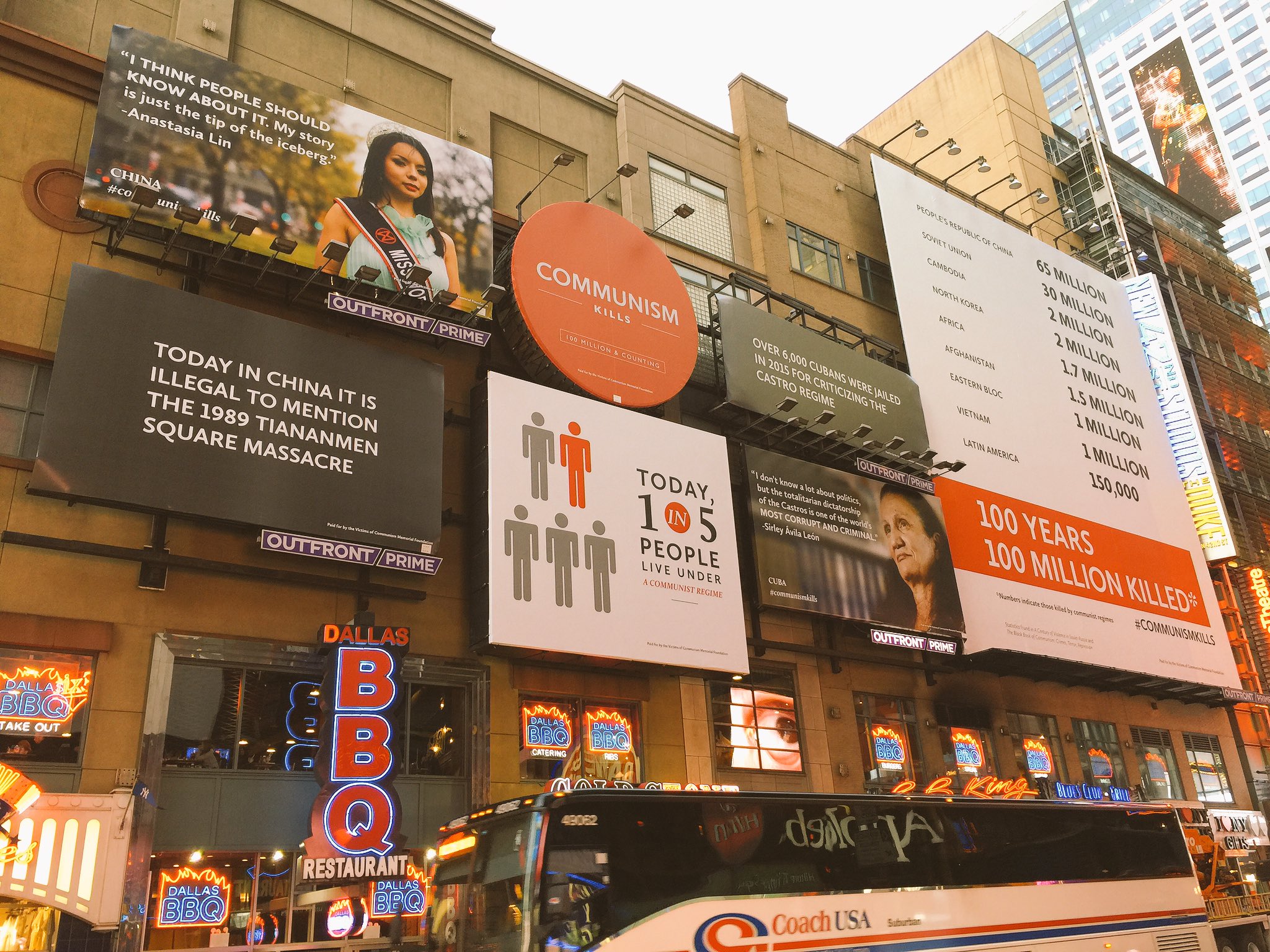 (Image source: Twitter)
A newly released YouGov study aimed at surveying American attitudes towards socialism reveals just how little Americans know about communism and events surrounding the history of communist and socialist regimes.
Among the studies most alarming findings, one in four Americans (26 percent) believe that more people were killed under George W. Bush than under notorious Soviet dictator Joseph Stalin
While we can only speculate as to how many deaths came as a result of decisions made by Bush, it is most certainly nowhere near the number of deaths that Stalin was directly responsible for during his 30-year reign as the leader of the Soviet Union. 
In his book, "Unnatural Deaths in the U.S.S.R.: 1928-1954," I.G. Dyadkin estimated 56 to 62 million died from "unnatural deaths" in the Soviet Union during Stalin's reign, with 34 to 49 million deaths allegedly "directly" due to Stalin.
The survey focused largely millennials and found that they are severely lacking in knowledge when it comes to communism and its bloody history. The poll shows 25 percent of millennials have a favorable view of Vladimir Lenin and 42 percent were unfamiliar with Mao Zedong, the communist leader of China, from 1945 to 1976. Zedong is also believed to be responsible for the deaths of millions of Chinese citizens. 
For Marion Smith, the executive director of the Victims of Communism Memorial Foundation, these results are particularly troubling.
"One of the concerns the Victims of Communism Memorial Foundation has had since its establishment is that an emerging generation of Americans have little understanding of the collectivist system and its dark history," said Smith in a press release. "Unfortunately, this Report, which we intend to release on an annual basis, confirms this worrisome impression."