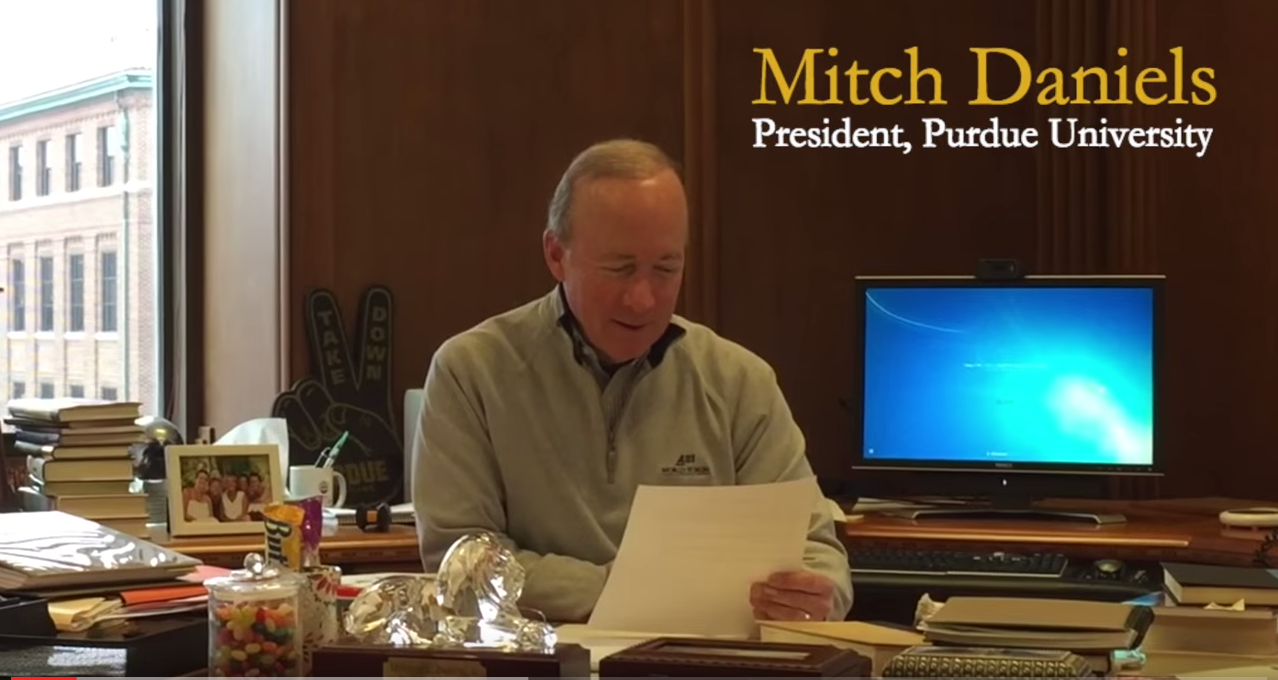 Purdue University President Mitch Daniels released a statement on Wednesday to remind the Purdue community of school's commitment to free speech.
"Events this week at the University of Missouri and Yale University should remind us all of the importance of absolute fidelity to our shared values," Daniels began. "First, that we strive constantly to be, without exception, a welcoming, inclusive and discrimination-free community, where each person is respected and treated with dignity.  Second, to be steadfast in preserving academic freedom and individual liberty."
Daniels applauded Purdue's Statement of Values and a recent student government joint resolution embracing free speech.
The Purdue Statement of Values explicitly mentions "embracing diversity, promoting inclusion, and encouraging freedom of thought and speech."
The student government joint resolution 14-01 calls for the university to revise some of its policies to "protect and ensure the students' and faculty's moral and legal right to freedom of speech guaranteed under the United States Constitution."
Daniels called this commitment to free speech a "proud contrast to the environments that appear to prevail at places like Missouri and Yale. "
Daniels concluded, "Today and every day, we should remember the tenets of those statements and do our best to live up to them fully."