Protesters in D.C. tried to pull down a statue of President Andrew Jackson from Lafayette Park.
And it didn't go so well.
According to reports, police quickly established themselves at the scene and were able to quickly clear the area and close it off to the would-be vandals. Video from the scene show the moments before police arrived, as a mob of protesters looped ropes around the statue – which depicts Jackson sitting atop a rearing horse – and began attempting to yank it down.
 
#BREAKING: Protesters have opened the fence surrounding the Andrew Jackson statue in Lafayette Square and have climbed on top.

I've heard them say they're trying to tear it down. @wusa9 #BlackLivesMatter pic.twitter.com/i8cBlM171b

— Jess Arnold (@JessArnoldTV) June 22, 2020
Rioters are pulling down the statue of Andrew Jackson in Lafayette Square in DC.

pic.twitter.com/U7XHcQ4sPt

— Ian Miles Cheong (@stillgray) June 23, 2020
The protesters also attempted to set up their own "Black House Autonomous Zone" near the White House, cordoning the area off with signs, fencing and police barricades.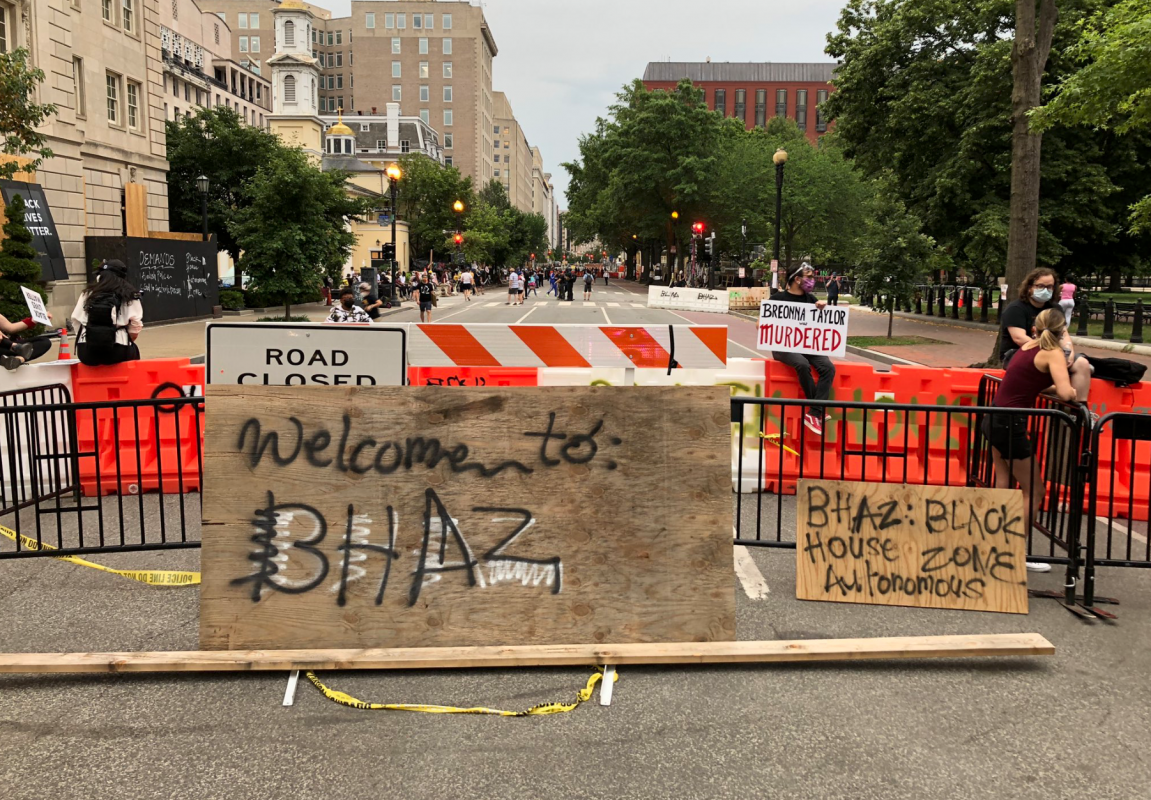 Then…well…this happened.
Police have arrived at the White House where protesters were trying to tear down a statue and build an autonomous zone. Tensions are high: pic.twitter.com/TFnkOR8cs6

— Shelby Talcott (@ShelbyTalcott) June 23, 2020

Unfortunately, while police were able to prevent the destruction of this particular monument, dozens of others across the country haven't fared nearly as well, with many - including monuments to Confederate leaders, George Washington, Thomas Jefferson, Christopher Columbus, Matthias Baldwin, and even Gandhi - having been defaced, desecrated, and torn down from their pedestals by rioters.