Project Veritas' James O'Keefe took to Twitter early Friday evening with a statement from the "ABC News Insider" that leaked video footage of an off-air, hot mic moment that saw ABC News' Amy Robach speak about a three-year-old story pertaining to an interview/investigation with Jeffrey Epstein accuser Virginia Roberts Giuffre that she claimed her bosses squashed.
Following the firing of Ashley Bianco, the now-former CBS News producer who was fired for her role in clipping the video that eventually was leaked, the "insider," who's only being referred to as "Ignotus/Ignatus," requested that Project Veritas publish this person's statement concerning the ordeal.
Here are the Twitter posts: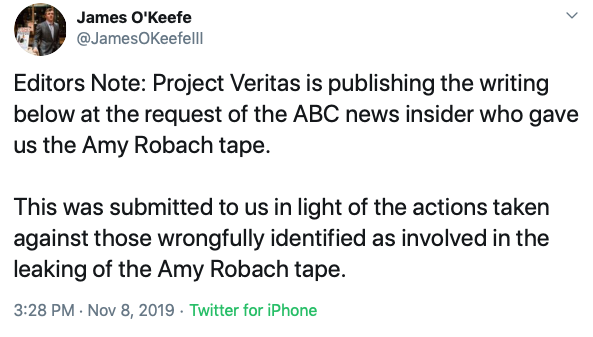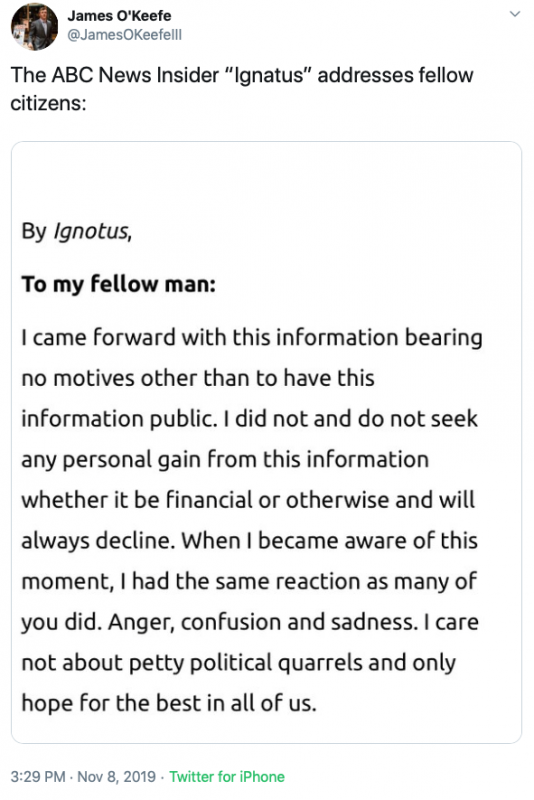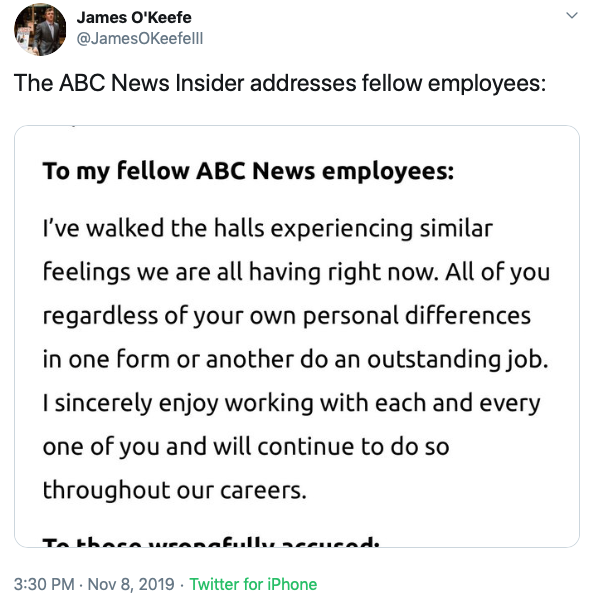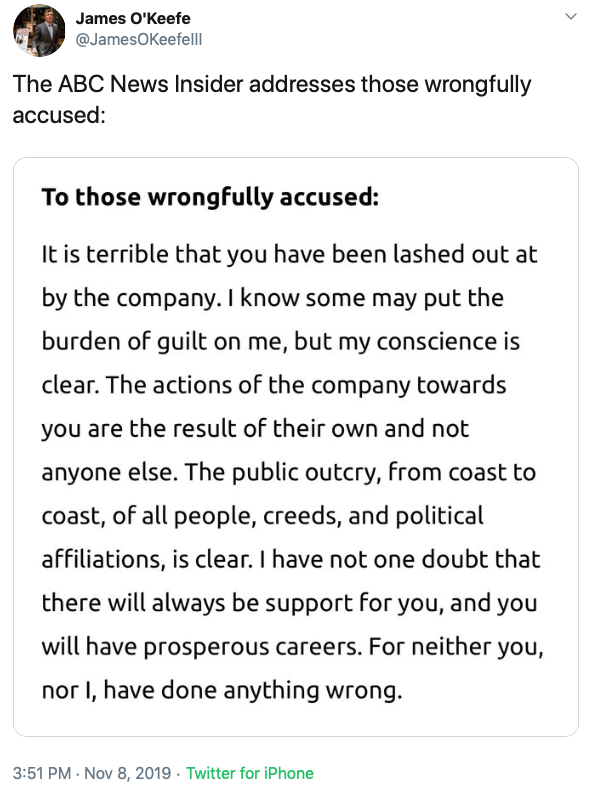 Also on Friday, Bianco sat down for an interview with former Fox News and NBC News journalist Megyn Kelly. Bianco denied leaking the video to Project Veritas, while admitting the she initially clipped the Robach moment. She claimed that she "did nothing wrong."
MRCTV Reader,
The liberal media are terrified of the truth, especially when it leads to uncomfortable questions about their own leftist worldview.
MRCTV is the multimedia division of MRC featuring original content and aggregated videos of the news, people, and events conservatives care about.
MRCTV relies on the support of our loyal readers (and video viewers) to keep providing the news and commentary that matter to the American people, not just stories that prop up the liberal agenda.
Make a donation today. Just $15 a month would make a tremendous impact and enable us to keeping shining the light where the liberal media are afraid to tread.
— The MRCTV Team
DONATE
Connect
Sign up for our MRCTV newsletter to receive the latest news.
Sponsored Links