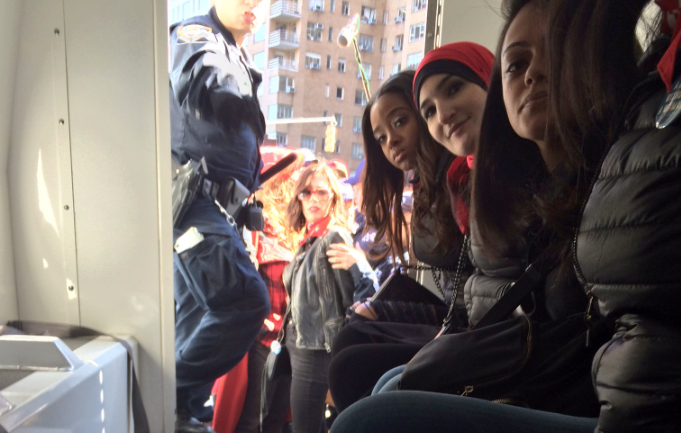 Pro-Sharia law advocate and Women's March on Washington organizer, Linda Sarsour, was arrested Wednesday in New York City for blocking traffic in an act of "civil disobedience" while participating in the #DayWithoutAWoman rally.
Here is video of Sarsour being arrested by New York City police:
And here is Sarsour, wearing the red hijab, in the back of an NYPD van: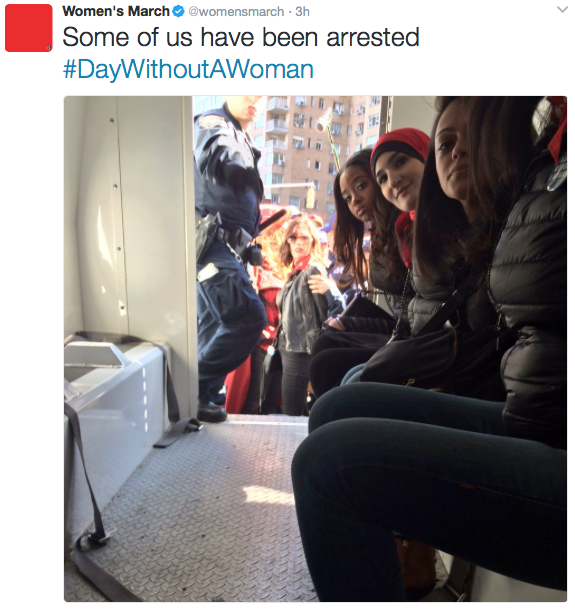 Here is another post from the Women's March Twitter page where Sarsour can be seen and listed as present through tags at the bottom of the post: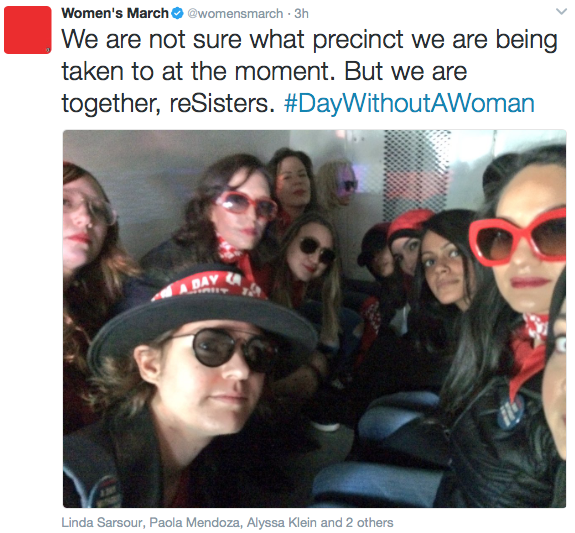 It's not clear whether Sarsour will be able to make her scheduled speaking appearance in Chicago hosted by the anti-Israel group, Jewish Voice for Peace, or alongside convicted terrorist, Rasmea Odeh.
Unfortunately for Sarsour, she will have to adhere to New York City law as opposed to her preferred Sharia Law.
Thank you for supporting MRCTV! As a tax-deductible, charitable organization, we rely on the support of our readers to keep us running! Keep MRCTV going with your gift here!