A pro-life display at Northern Kentucky University was vandalized less than two hours after it was erected on campus, reports Campus Reform.
This is the second year in a row that this has happened at NKU. 
The display built by NKU's Northern Right to Live had dozens of crosses, each representing ten children lost to abortion every day.
Two hours after the group set up the display, president of Northern Right to Live Maria Walker found about 35 of the crosses toppled over and a sign explaining the display missing.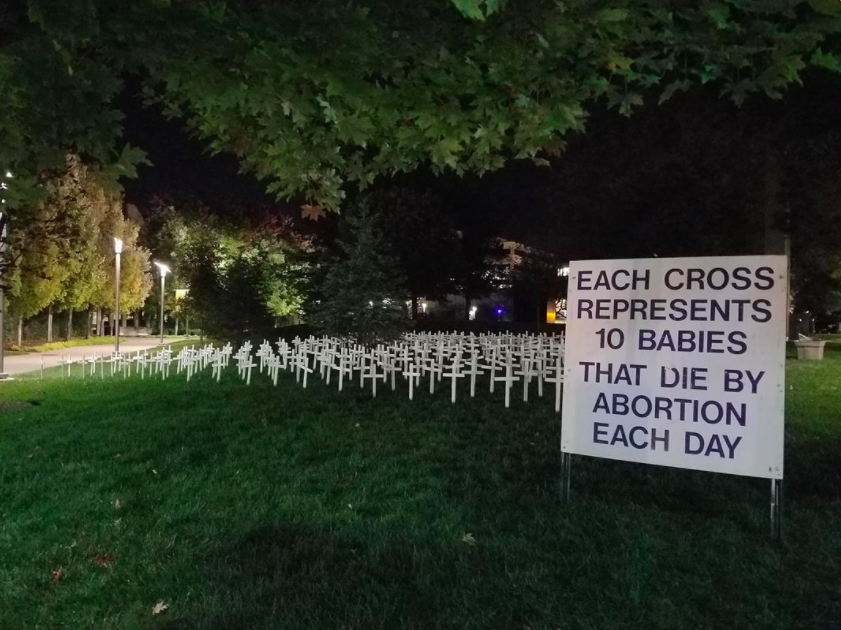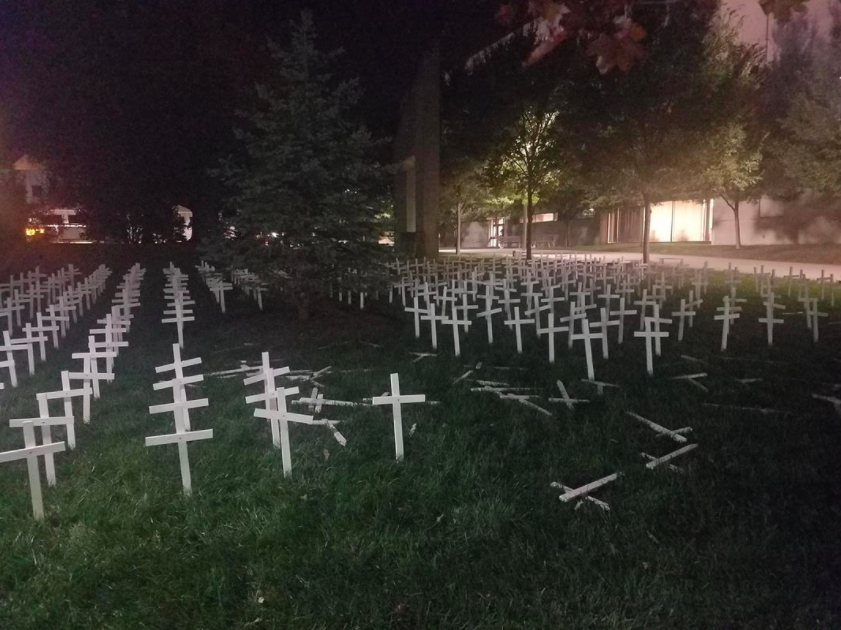 "This is very concerning to us because we are worried that NKU's campus is no longer a place for free speech. Not to mention that this vandalism is also a felony," Walker told Campus Reform.
NKU issued a statement on Monday saying that "free expression is a core value that we hold dear" and that the university hopes the vandalism will "encourage an open dialog where we can come together and discuss this."
"At NKU, we believe our country's first amendment freedoms are a central pillar in higher education and free expression is a core value that we hold dear," the statement reads. "The display of crosses on our campus represents protected free expression, and any damage to the display is interfering with someone's exercise of free speech. We understand our students' concerns around their display being damaged and encourage an open dialog where we can come together and discuss this. We fully support our student body in exercising their right to free speech and do what we can to protect it."
According to local station WXIX, university police are investigating the incident, filed as misdemeanor theft and criminal mischief.
Thank you for supporting MRCTV! As a tax-deductible, charitable organization, we rely on the support of our readers to keep us running! Keep MRCTV going with your gift here!
MRCTV Reader,
The liberal media are terrified of the truth, especially when it leads to uncomfortable questions about their own leftist worldview.
MRCTV is the multimedia division of MRC featuring original content and aggregated videos of the news, people, and events conservatives care about.
MRCTV relies on the support of our loyal readers (and video viewers) to keep providing the news and commentary that matter to the American people, not just stories that prop up the liberal agenda.
Make a donation today. Just $15 a month would make a tremendous impact and enable us to keeping shining the light where the liberal media are afraid to tread.
— The MRCTV Team
DONATE
Connect
Sign up for our MRCTV newsletter to receive the latest news.
Sponsored Links