For those looking to save a few bucks here and there during the never-ending, "new normal" Chinese coronavirus pandemic, the savings most likely won't be occurring at the gas pump.
According to the "travel and navigation app" GasBuddy, which helps people save money on gas by keeping track of prices at  "the 150,000 gas stations throughout North America," the average price of gas in the U.S. has gone up 76 cents from $1.74 per gallon last April to the current average price of $2.50 per gallon.
Just in case you're thinking that the rise in the price at the pump is temporary, think again.
Fox Business spoke with Gas Buddy senior petroleum analyst Patrick De Haan about the increase, and De Haan didn't have positive news for the outlook of what people might be paying in the near future.
"Unfortunately prices are likely to continue rising in the weeks and months ahead so long as we continue to see improvement in the pandemic," De Haan said. "They could rise another 15 to 35 cents a gallon by summer, [it's] all really contingent on what happens in the months ahead with COVID."
RELATED: Canadian Premier 'Deeply Disturbed' Biden Admin. Revoked Keystone XL Permit, Calls for Sanctions: 'Not How You Treat a Friend and Ally'
It probably doesn't help that President Joe Biden has unleashed an all-out attack of the oil industry, calling for green energies to take the spotlight while killing tens of thousands of jobs by signing an executive order that killed the permit to continue work on the controversial Keystone XL pipeline.
If you thought that the prices would get better or stay the same under the new regime with the policies that the president wants to put in place, then there's a bridge I would like to sell you for the low, low price of…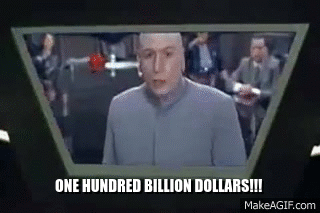 H/T: Fox Business