(Story Updated: 10/4/18)
The "Presidential Alert" test on Wednesday triggered episodes of "PTSD," or "President Trump Stress Disorder."
Apparently it's a real thing.
Liberals claiming to be suffering from the disorder took to Twitter to share how the nationwide test shook them to their core.
Some claimed that the alert gave them panic attacks.
Others said that it reminded them of the false missile alert in Hawaii in January.
One expressed outrage that the Trump administration would send her a text message "without my permission."
Another went so far as to say that she felt "violated" by President Trump himself, adding, "He's raping us through technology."  
Here's just a handful of examples: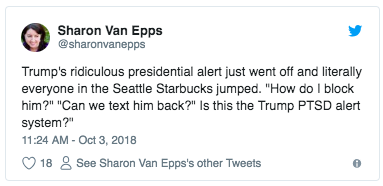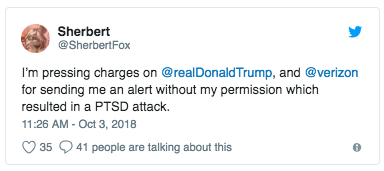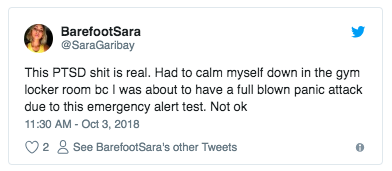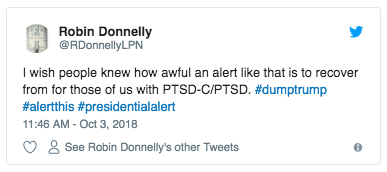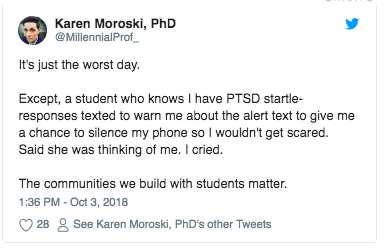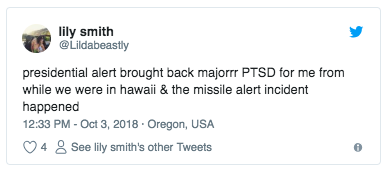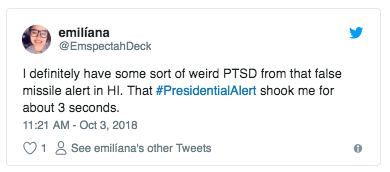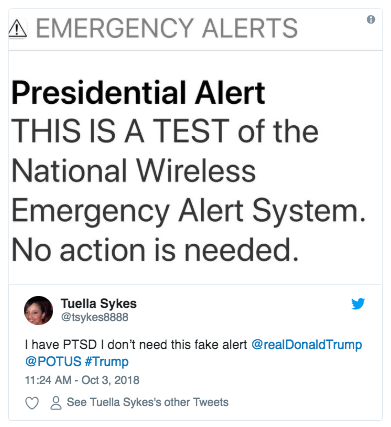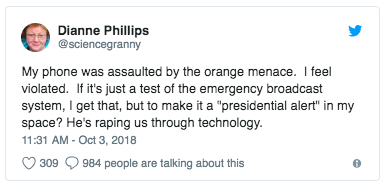 It's almost as bad as liberal activists being compared to war veterans, which, yes, has actually happened.
People who claim to legitimately suffer from Post-Traumatic Stress Disorder (PTSD) said that the noise of the alarm triggered their symptoms.
Others had no issue with the alert, including people with actual PTSD.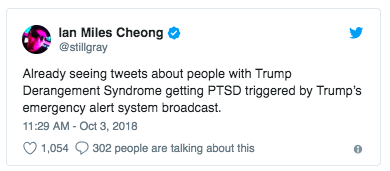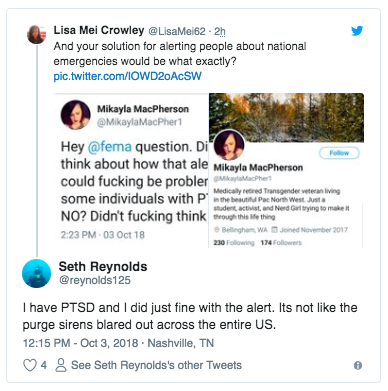 The "Presidential Alert" test was conducted on Oct. 3 in an effort to improve "operational readiness of the infrastructure for distribution of a national message" in the case of a national emergency.
It was conducted by FEMA, in coordination with the FCC, according to a press release.
(Update: An earlier version of this story stated that the Presidential Alerts could be turned off on phones, which is incorrect.)
MRCTV Reader,
The liberal media are terrified of the truth, especially when it leads to uncomfortable questions about their own leftist worldview.
MRCTV is the multimedia division of MRC featuring original content and aggregated videos of the news, people, and events conservatives care about.
MRCTV relies on the support of our loyal readers (and video viewers) to keep providing the news and commentary that matter to the American people, not just stories that prop up the liberal agenda.
Make a donation today. Just $15 a month would make a tremendous impact and enable us to keeping shining the light where the liberal media are afraid to tread.
— The MRCTV Team
DONATE
Connect
Sign up for our MRCTV newsletter to receive the latest news.
Sponsored Links