There might be a debate among Democrats Wednesday evening, but President Donald Trump apparently doesn't care much for that as he's attempting to steal a few headlines with a particularly fiery Twitter thread.
Trump used all of 240 character limit and then some to call out all of the alleged people, groups and parties that he believes "leaked, lied and did so many other terrible things," including those the president has called out before for allegedly contriving the Russian collusion scandal that cast a shadow over his first term in the Oval Office.
Take a look: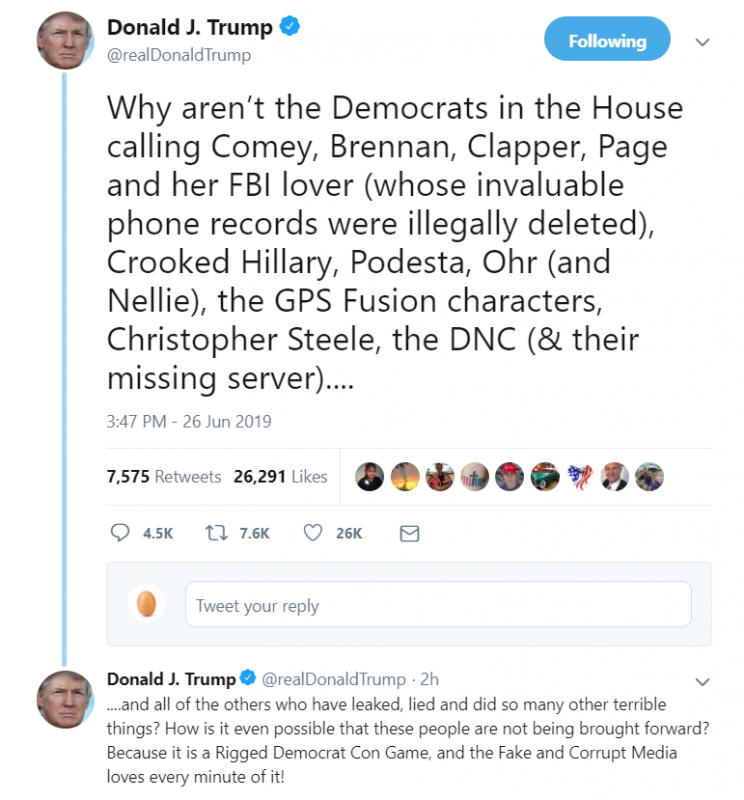 Tell us how you really feel, Mr. President.