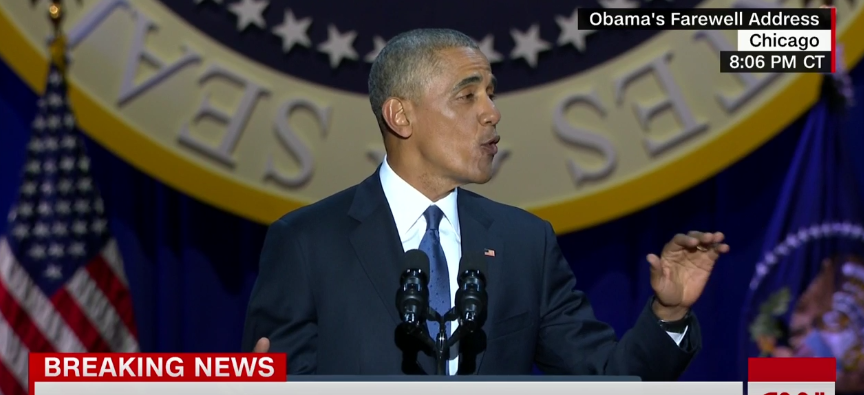 (Image via Screenshot)
President Obama delivered his farewell address in Chicago, Ill., on Tuesday.
As he spoke about his time spent in Chicago during his 20's and his vision for change, a person in the audience made an attempt to yell over him.
His or her comments, fortunately for the President, were inaudible on live television. 
The President clearly looked perturbed.
The crowd then chanted over the heckler, "Four more years! Four more years!"
"I can't do that," said a smiling Obama in reply. 
Check out a clip from the event below.