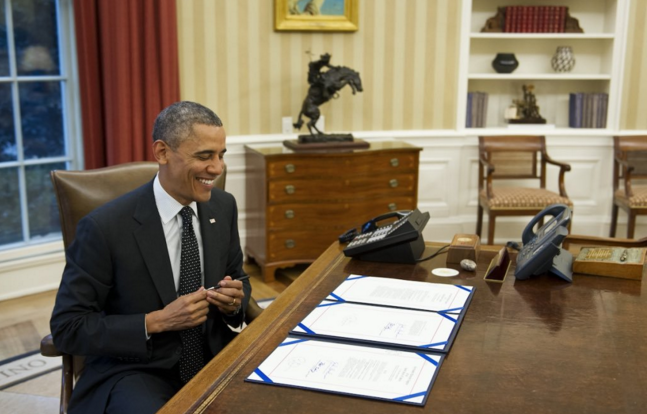 (Image via Twitter)
President Obama made history in August by commuting the sentences of 214 felons, the largest single-day commutation of all time.
On Monday, Obama beat his own record of clemency by pardoning 78 people and granting another 153 commutations, amounting to a total of 231 – the most acts of clemency by a president in a single day, ever.
After another round of commutations in November, the total number of shortened sentences under Obama reached 1,023, more than the past 11 U.S. presidents combined. 
Monday's commutations brought the total to 1,176.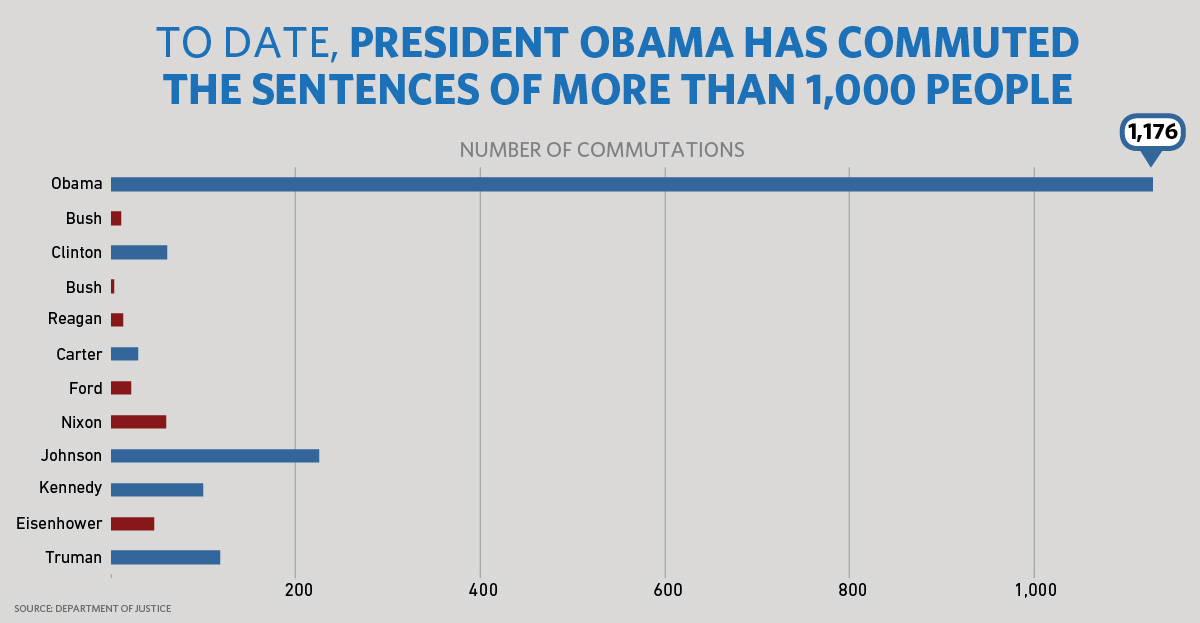 (Image via White House)
The overwhelming majority of commutations involved drug-related charges, including 34 felons with charges involving firearms. 
The pardons varied from drug-related charges to fraud to involuntary manslaughter. 
Obama's total 148 pardons, including the 78 on Monday, carried the number of clemency recipients to a staggering 1,324.
"Today's acts of clemency — and the mercy the President has shown his 1,324 clemency recipients — exemplify his belief that America is a nation of second chances," a White House blog post on the event reads.
White House Counsel to the President, Neil Eggleston, indicates in the blog post that Obama will continue to exercise his clemency authority throughout the remainder of his presidency.