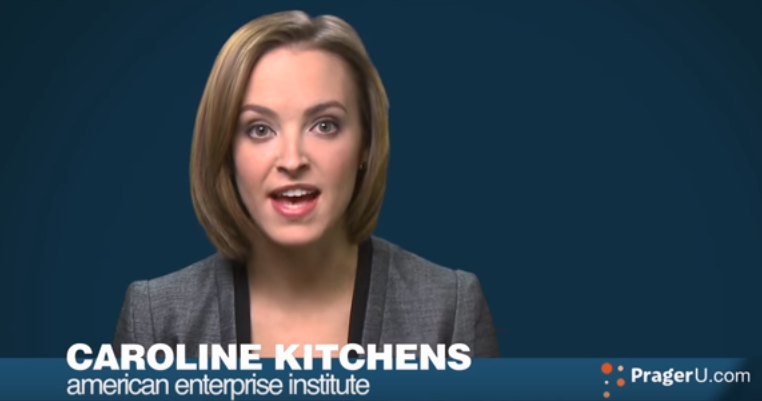 Prager University has just released its latest video, and this one focuses on "rape culture" on college campuses.
The video, entitled "Are 1 in 5 Women Raped in College?" examines the statistics that so many, including Vice President Joe Biden, spout off about the alleged alarming rate of college sexual assaults.
Sexual assault and rape is no laughing matter, but the video determines whether the seemingly astronomical number of sexual assaults and rape on college campuses are actually valid.
The video is hosted by Caroline Kitchens, senior research associate at the American Enterprise Institute. Kitchens quotes Biden in the beginning of the video:
We know the numbers: one in five of every one of those young women who is dropped off for that first day of school, before they finish school, will be assaulted, will be assaulted in her college years.
Kitchens then responds to Biden's claim:
Rates of rape in the U.S. are very low, and they have been declining for decades. Why would it be any different on a college campus? Where, then, does the one in five rate that Vice President Biden cites come from?

Well, it turns out it comes from a study conducted over the internet at two large universities; one in the Midwest and one in the South. The survey was anonymous, no one's claims were verified and terms were not clearly defined[…]The authors, not the participants, determined that 1,000 (women) had been victims of some type of 'non-consensual or unwanted sexual contact.
Kitchens then speaks about how the authors of that survey have since deemed it "inappropriate to use that survey to make their claim."
According to the video, the Bureau of Justice Statistics (BJS) found that one in 52.6 college women will be victims of rape or sexual assault over the course of four years.
While that is still an awful statistic, it kind of ruins the stat that Biden spewed out of his word-hole.
The crazy part about all of this is that the BJS data also concluded, "Women in college are safer from rape than college-aged women who are not enrolled in college."
The video then continues by delving into certain instances where college students were "offended" and "triggered."
This is a touchy subject, and there is no such thing as a good rape or sexual assault statistic unless there were a statistic saying there was no rape or sexual assault at all. But one thing we can learn from this is that liberals like to use sensational, unsubstantiated statistics in order to further their agenda.
To watch the full PragerU video, watch below: