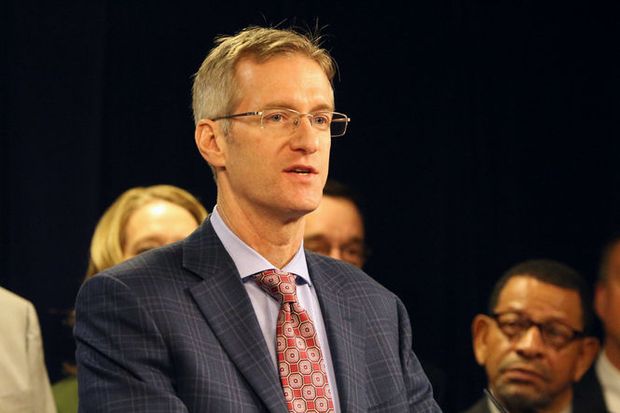 (Image source: Twitter)
The mayor of Portland is calling for the federal government to revoke the permit for a free speech event planned for June 4, and to not issue a permit for a June 10 event, in light of the allegedly mentally ill homeless man who stabbed and killed two people on a train Friday afternoon.
Jeremy Joseph Christian, the man arraigned for killing the two people on the train, was reportedly heard yelling to court staff about his right to "free speech" and said he was "concerned about free speech in Portland."
In response to Christian's remarks about free speech, Portland mayor Ted Wheeler posted a series of tweets asking the federal government to get involved to prevent planned free speech rallies from happening.
Wheeler reportedly said at a press conference that the right to free speech in the First Amendment does not protect what he considers hate speech.
The ACLU responded to Wheeler by informing him that "The government cannot revoke or deny a permit based on the viewpoint of the demonstrators. Period."
While the free speech rallies are mischaracterized and described as "alt-right" events by Wheeler, the June 4 event is called a "Trump Free Speech Rally Portland" and the event on June 10 is called "Portland March Against Sharia."
On Wednesday, an organizer for the March Against Sharia posted a statement condemning Wheeler. The organizer said Wheeler's remarks "endangered every scheduled participant" and said the rally will be moved to Seattle.
Thank you for supporting MRCTV! As a tax-deductible, charitable organization, we rely on the support of our readers to keep us running! Keep MRCTV going with your gift here!