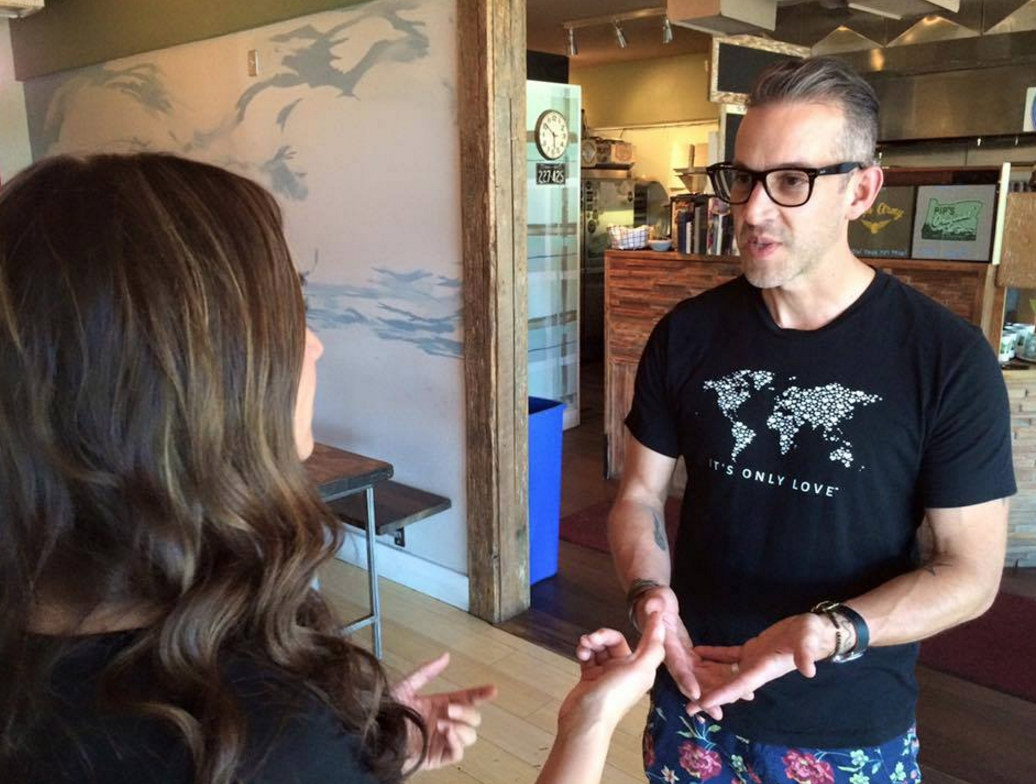 (Image source: Facebook)
A Portland doughnut shop is defending its preference not to hire vegans and other "moody hipsters" after vegans swarmed the business's Facebook page with negative views and claims of discrimination.
On July 21, Pip's Original Doughnuts listed a job advertisement for a new barista. The job description highlighted various benefits, such as an extra $30 each paycheck to help the needy, provided meals, double-time, bonuses, sabbaticals, and free meals for friends. But despite these accomodations, the shop is being slammed for its stipulation that employees need to be able to test the food in order to assure its quality:
"No non-medical, non-religious dietary restrictions that would stop you from tasting, accurately representing our food and maintaining quality control to maintain the highest standards of food safety and excellence. We serve products with meat ( including bacon) nuts, dairy and our doughnuts contain wheat gluten."
"We don't need another moody hipster providing lame service in Portland," the job ad explains.
After the job listing was posted, Pip's Facebook page was bombarded with 1-star reviews and negative comments from vegans crying "discrimination":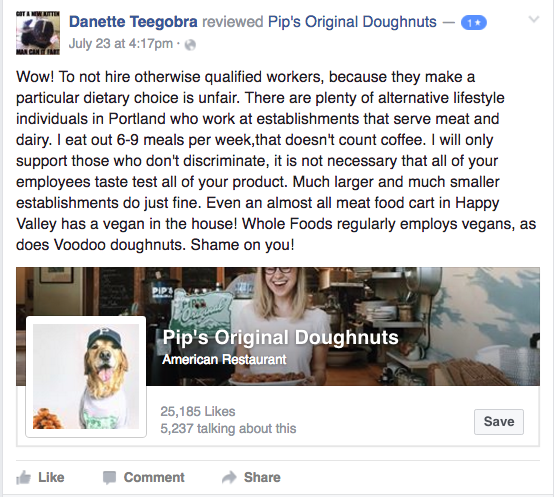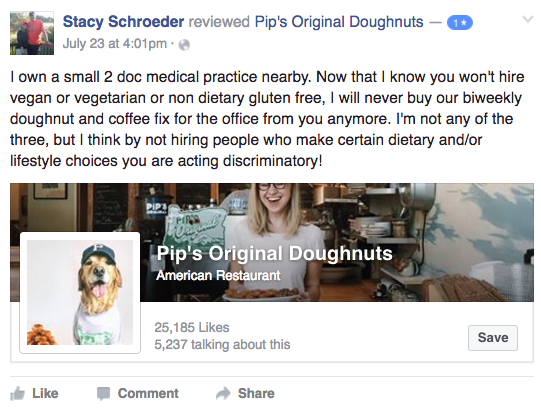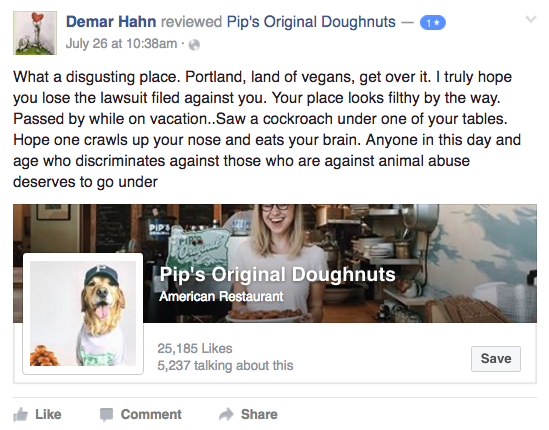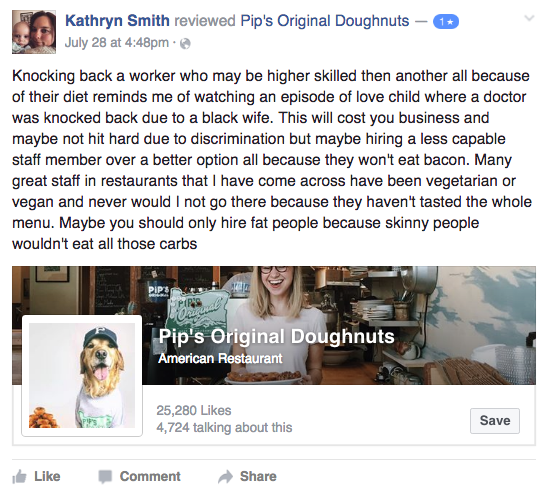 In an interview with KGW, owner Nate Snell said, "I want people who are passionate about what they sell. If you can't eat it, how can you be passionate about it?"
"If the person was to say something like, 'Well, I don't eat meat, or I don't eat gluten, or I don't eat nuts, or I don't eat dairy,' any one of those things would preclude them from being able to give you an honest answer as far as what that tastes like or how good it is," he continued.
In response to the backlash, Pip's wrote on Facebook:
As a small, locally owned business we feel that voluntary lifestyle, non-medical & non-religious dietary restrictions could seriously compromise our ability to make crucial decisions to assure food quality and safety. It's not discrimination, it's common sense.

This was NEVER about us versus vegans.
The doughnut shop also fired back at people complaining about the shop's alleged attack on vegans, noting the claims of "discrimination" are often used as a way to intimidate people into submission:
Being discriminating in who we hire doesn't mean we're being discriminatory in the negative sense.

People seem to love to use hot button words like "discrimination" and "inclusivity" to bludgeon other people over the head who's viewpoints they don't personally agree with.

It's called using fear as a tool to manipulate someone else.
Pip's stated they're open to hiring vegans and other people with "voluntary dietary restrictions" so long as they meet other requirements and if they can suggest "workarounds you would propose to maintain the integrity and safety of our product."
Pip's informed customers that they do, in fact, serve milk-free alternatives in their doughnuts for vegans to eat if they choose. Pip's also advertised a special for vegan and gluten-free doughnut holes on Saturday.