Porn star August Ames (born Mercedes Grabowski) committed suicide on Tuesday after she received backlash on Twitter for saying that she did not want to perform a scene with a gay porn star.
On Sunday, Ames tweeted a warning to whoever was planning to replace her in a scene that they were shooting with someone who performed in gay porn:
Fellow porn star Noelle Easton chimed in by saying that Ames did not want to perform with the gay actor because gay porn stars are held to different safety standards than straight actors (warning: strong language throughout):
Despite the mantra that women are allowed to do whatever they want with their bodies and choose who they have sex with, people piled on against Ames and accused her of hating gays.
Fellow porn stars brutally attacked Ames for her post. Jaxton Wheeler told Ames to apologize or to swallow a cyanide pill: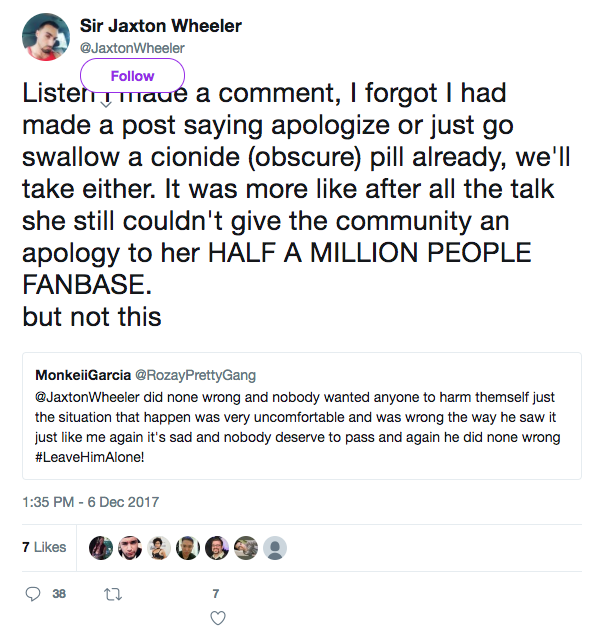 Sinn Sage posted that Ames' reason for not wanting to do porn with a gay actor was "bullshit" and that she was discriminating:
Eli Hunter said he took offense to Ames' post:
Nick Capra also reportedly called Ames the "stupidest woman I've ever come across":
Before Ames died, she tweeted a few messages for detractors:
The International Business Times reports on Wednesday, the Ventura County Health Care Agency confirmed Ames committed suicide by hanging.
(Image source: Instagram)