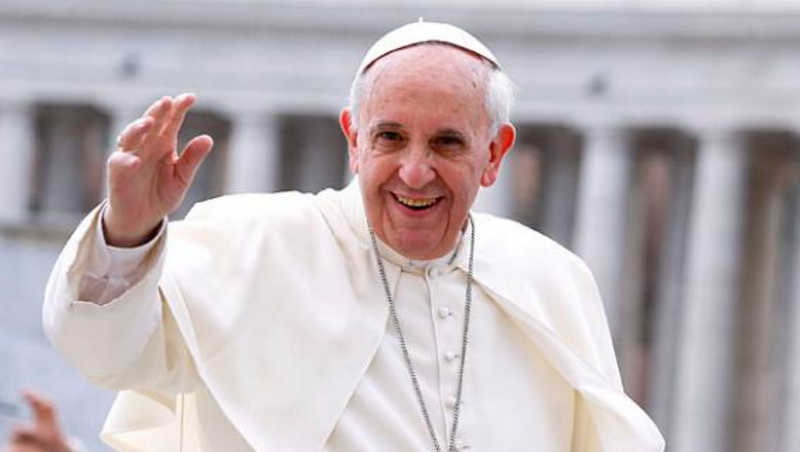 (Image via Twitter)
Pope Francis in an apostolic letter published on Monday granted Catholic priests the power to forgive abortion.
Abortion is a moral evil in the Catholic faith. Catholics who procure an abortion are automatically excommunicated from the church, forbidden from obtaining sacraments such as reconciliation, or absolution for sins committed. 
The Pope, in his letter, emphasizes that the Catholic Church needs to bring reconciliation back to "its central place in the Christian life." 
In granting priests permission to forgive abortion, the Catholic Church is effectively removing an "obstacle" between a Catholic's "request for reconciliation and God's forgiveness," Pope Francis explains.  
"I henceforth grant to all priests, in virtue of their ministry, the faculty to absolve those who have committed the sin of procured abortion," writes Pope Francis. "The provision I had made in this regard, limited to the duration of the Extraordinary Holy Year, is hereby extended, notwithstanding anything to the contrary."
The special permission, while only temporary, will extend beyond the Catholic Church's "Year of Mercy." 
In his announcement, the Pope makes sure to emphasize that abortion remains "a grave sin."
"I wish to restate as firmly as I can that abortion is a grave sin, since it puts an end to an innocent life," he notes. "In the same way, however, I can and must state that there is no sin that God's mercy cannot reach and wipe away when it finds a repentant heart seeking to be reconciled with the Father."
Pope Francis went on to encourage others to be merciful, "because no one is spared suffering, pain and misunderstanding."