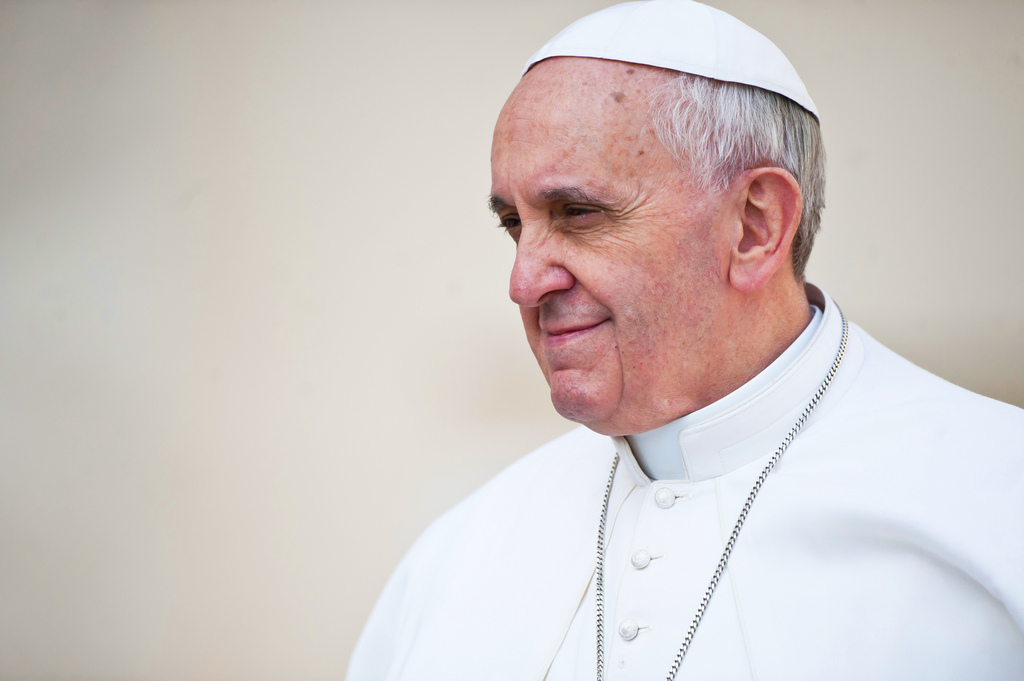 "Children have a right to grow up in a family with a father and a mother capable of creating a suitable environment for the child's development and emotional maturity," said Pope Francis today at a Vatican conference on the "Complementarity of Men and Women in Marriage."
Pope Francis compared the fragile environments modern families face with the destruction of natural environments, and called for their protection.
From Vatican Radio:
"The crisis in the family has produced a crisis of human ecology, for social environments, like natural environments, need protection. And although the human race has come to understand the need to address conditions that menace our natural environments, we have been slower to recognize that our fragile social environments are under threat as well, slower in our culture, and also in our Catholic Church. It is therefore essential that we foster a new human ecology and advance it."
The Pope added that the "fundamental pillars that govern a nation" are "its non-material goods." "The family is the foundation of co-existence and a guarantee against social fragmentation," he said.
And it is because of children's rights to have a father and mother that "the contribution of marriage to society is 'indispensable," Pope Francis added.
"Evidence is mounting that the decline of the marriage culture is associated with increased poverty and a host of other social ills, disproportionately affecting women, children and the elderly," said Pope Francis. "It is always they who suffer the most in this crisis."
Pope Francis went on, "In these days, as you embark on a reflection on the beauty of complementarity between man and woman in marriage, I urge you to lift up yet another truth about marriage: that permanent commitment to solidarity, fidelity, and fruitful love responds to the deepest longings of the human heart."
To young people, Pope Francis urged that "they do not give themselves over to the poisonous mentality of the temporary, but rather be revolutionaries with the courage to seek true and lasting love, going against the common pattern: this must be done."
The Pope reminded listeners that "family is an anthropological fact:"
"We can't speak today of a conservative notion of family or a progressive notion of family: Family is family! It can't be qualified by ideological notions. Family has a strength of its own [per se]."
In September of 2015, Pope Francis will go to Philadelphia for the Eighth World Meeting of Families, he confirmed at the end of his speech.