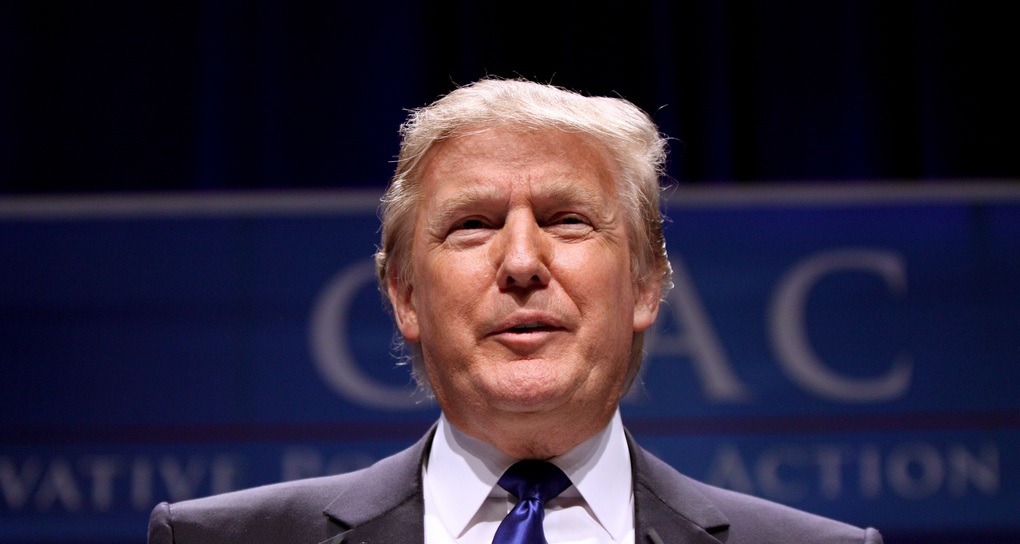 Presidential candidate Donald Trump leads other GOP contenders among Hispanics, a recent poll shows.
Trump recorded a 34% favorability rating among Hispanics in a national poll conducted by Public Policy Polling (PPP) among 1,087 registered voters between July 20-21.
Trump has made immigration a seminal part of his campaign, receiving praise, but also criticism, from the political left and right.
During a much-publicized visit to the border in Laredo, TX last Thursday, Trump told reporters he thought he would "win the Hispanic vote."
Gov. Bush (R-FL) follows Trump with a 31% favorability rating among Hispanics, and Senator Cruz is close behind with 30%.
Senators Marco Rubio (R-FL) and Rand Paul (R-KY) both recorded 29%, Gov. Scott Walker (WI-R) 26%, and businesswoman Carly Fiorina 25%.
Rounding out the poll was Gov. Chris Christie (R-NJ) with 21%, and former Gov. Mike Huckabee (R-AR) and neurosurgeon Dr. Ben Carson, both with 16%.
Announced GOP candidates Gov. John Kasich, former Gov. George Pataki (R-NY),  former Gov. Rick Perry (R-TX), former Sen. Rick Santorum (R-PA), Gov. Bobby Jindal (R-LA), and Sen. Lindsay Graham (R-SC) were not presented among the results.
Former Sec. of State Hillary Clinton leads Democrats with a 50% favorability rating among Hispanics, followed by Sen. Bernie Sanders (D-VT) 38%, former Gov. Martin O'Malley (D-MD) 18%, Gov. Lincoln Chafee (D-RI) 16%, and Sen. Jim Webb (D-VA) 13%.
PPP stated the margin of error for the overall survey was +/-3%. 80% of respondents were reached by phone, and 20% through the internet.
MRCTV Reader,
The liberal media are terrified of the truth, especially when it leads to uncomfortable questions about their own leftist worldview.
MRCTV is the multimedia division of MRC featuring original content and aggregated videos of the news, people, and events conservatives care about.
MRCTV relies on the support of our loyal readers (and video viewers) to keep providing the news and commentary that matter to the American people, not just stories that prop up the liberal agenda.
Make a donation today. Just $15 a month would make a tremendous impact and enable us to keeping shining the light where the liberal media are afraid to tread.
— The MRCTV Team
DONATE
Connect
Sign up for our MRCTV newsletter to receive the latest news.
Sponsored Links