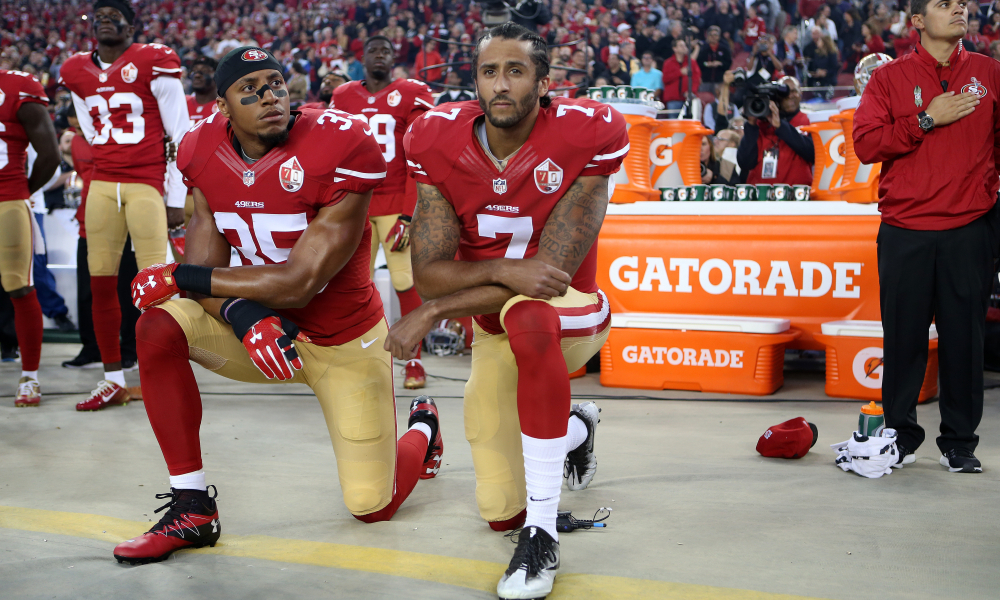 According to a new Quinnipiac survey, nearly three-quarters of black Americans approve of  the practice of sports teams and athletes "...not standing during the national anthem in order to protest police violence against the black community."
The results show that 74 percent of blacks who were surveyed approve of this form of protest while only 30 percent of white Americans believe that not standing during the National Anthem for political reasons is appropriate. 
The survey also found a wide gap between blacks and whites when it came to the practice of blocking traffic as a form of protest. Forty-one percent of blacks thought that this practice was acceptable, while only 22 percent of whites felt the same way.
Blocking traffic in major cities has become a favored tactic of groups associated with the "Black Lives Matter" movement.