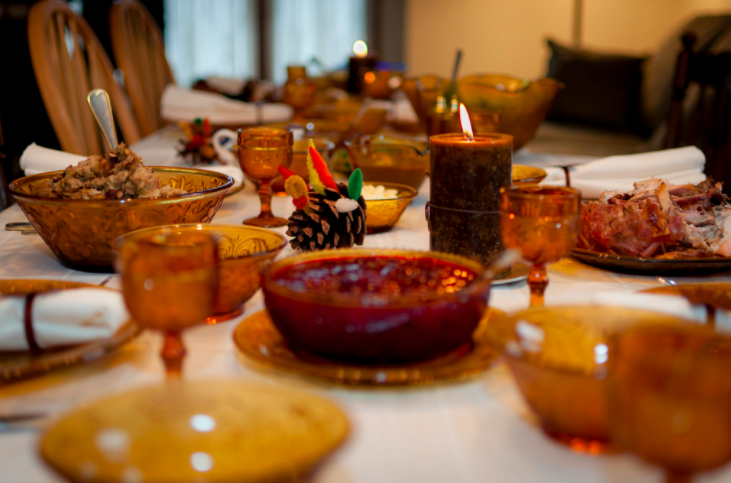 According to a new Reuters/Ipsos poll released just days ahead of Thanksgiving, nearly one-third of U.S. adults (31%) "will be intentionally avoiding political conversations with family and friends" over the holidays.
Forty-eight percent (48%) said they "do not typically engage in political conversations" during holiday gatherings, while 21 percent said they plan to engage in political conversations with others "even if we disagree on issues."
Reuters reports that "Trump voters were just as interested in shifting away from political conversations as voters who supported Clinton."
"Women were more likely than men to avoid politics, and Baby Boomers were more likely than Millennials to avoid the topic."
When it came to respondents' least favorite conversation topics over holiday meals and gatherings, politics took the cake with 62 percent who agreed.
Forty-one percent (41%) chose topics about money and finances, while 37 percent named religion and 25 percent selected family gossip.
The poll of 1,595 U.S. adults was conducted Nov. 8-13 and has a margin of error of 3 percentage points.
This year's results reveal a different, more cynical attitude toward politics today.  
Rasmussen conducted a similar poll in late November 2016 that found most Americans would not be shying away from politics as a topic of conversation over holiday meals and gatherings.
Fifty-four percent (54%) of respondents said they would occasionally talk about the political news of the day, while 21 percent said they would "discuss politics with a passion."
Only 21 percent said they planned on "avoiding politics like the plague" that holiday season.
That was during the 2016 election cycle coverage, after Donald Trump was elected President of the United States. 
Thank you for supporting MRTV! As a tax-deductible, charitable organization, we rely on the support of our readers to keep us running! Keep MRCTV going with your gift here!