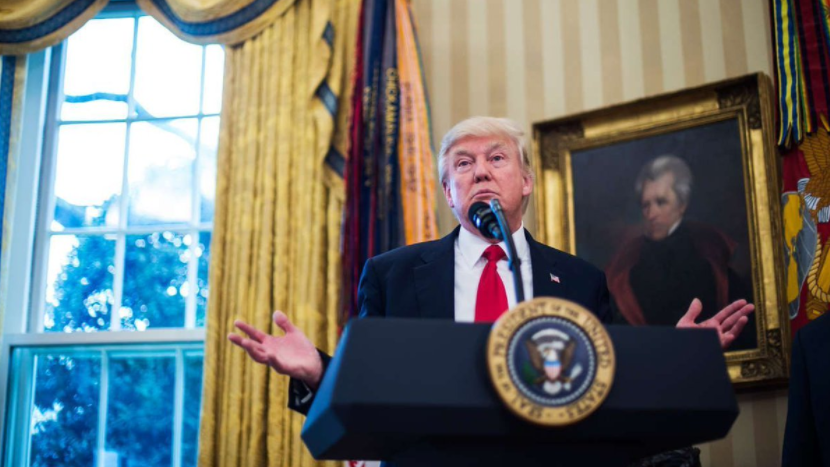 (Image via Twitter)
A majority of Americans consider the leaking of classified information to the media to be treasonous, a new Rasmussen poll shows.
Fifty-three percent (53%) of respondents view media leaks as acts of treason, compared to 30% who disagree and 18% who are undecided.
"This is largely the same way voters felt in November 2010 following WikiLeaks' publication of top secret U.S. government data related to the war in Afghanistan and other defense and foreign policy issues," Rasmussen reports.
"But while 73% of Republicans consider the leaking of classified information which plagues the Trump administration as treasonous, only half as many Democrats (36%) feel that way now. Voters not affiliated with either major party agree by a 50% to 27% margin that the leaks are an act of treason."
Trump has condemned leaks from within his administration. He called leaks alleging ties to Russia "fabricated lies made up by the Fake News media."
Fifty-eight percent (58%) of Americans polled in February said that the leakers should be prosecuted.
President Trump launched an official investigation after intelligence was leaked concerning Britain's investigation of the Manchester terror attack last week. 
"The alleged leaks coming out of government agencies are deeply troubling," he said in a statement. "These leaks have been going on for a long time and my Administration will get to the bottom of this."
"I am asking the Department of Justice and other relevant agencies to launch a complete review of this matter, and if appropriate, the culprit should be prosecuted to the fullest extent of the law," Trump said. 
Thank you for supporting MRCTV! As a tax-deductible, charitable organization, we rely on the support of our readers to keep us running! Keep MRCTV going with your gift here!