Most Americans believe the government of President Barack Obama has helped the rich, and believe it's done "little or nothing to help" the poor or middle class, according to a Pew Research Center poll released yesterday.
72% believe the government's policies have "done little or nothing to help middle class people;" 68% believe Obama's policies have provided little or no help for small businesses and 65% say the same for the poor.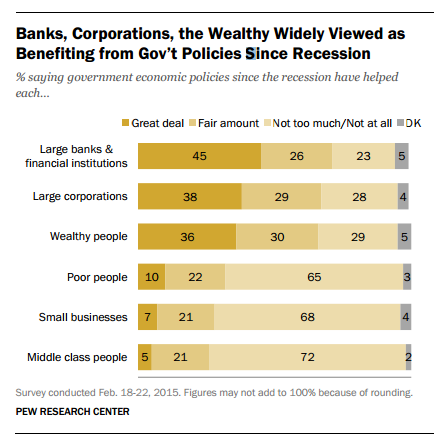 By contrast, the report says:
"Majorities say that large banks, large corporations and the wealthy have been helped a great deal or a fair amount by government policies."
This is bad news for Democrats, who've marketed many of their policy fixes (like Obamacare) as solutions for the nation's poorest.