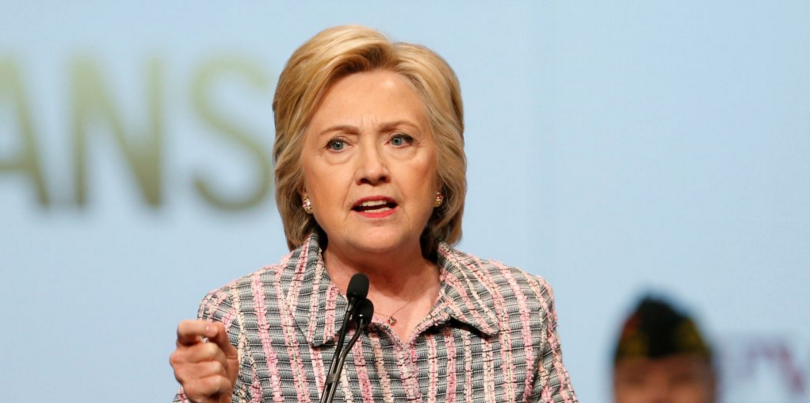 (Image via Twitter)
According to a new Gallup poll, ratings of Hillary Clinton's image reached an all-time-low in July, with 38% of Americans viewing her favorably and 57% unfavorably.
Gallup speculates that the launch of Clinton's presidential campaign and her private email scandal motivated a downturn.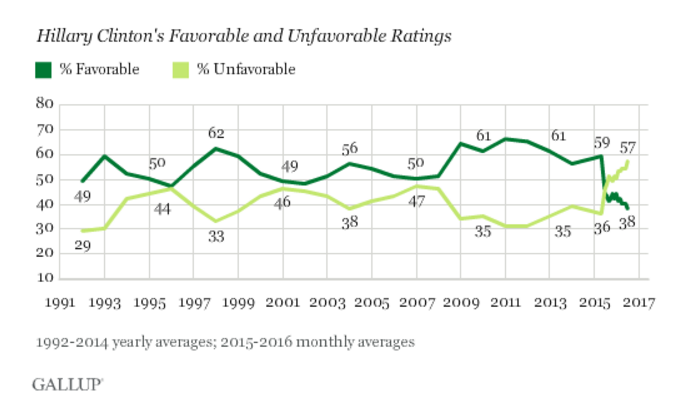 As to be expected, far more Democrats (71%) view Clinton favorably than Republicans (8%).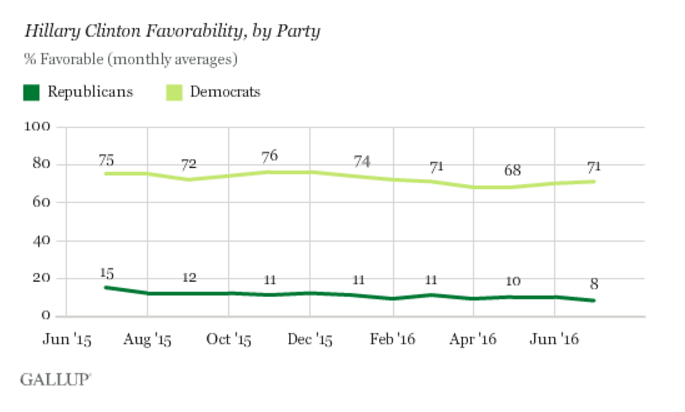 The survey data comes as headliners of the Democratic National Convention attempt to convince the American people that Clinton is the best candidate for the presidency.
It remains to be seen what impact the DNC will have on her image.
As of mid-July, 34% of Americans view Republican presidential nominee Donald Trump favorably, and 61% unfavorably, slightly worse than Clinton.
Following the Republican National Convention, Trump experienced a bounce in national polls, now leading Clinton in the race for the White House.
"A positive image is obviously not all it takes to win the presidency," Gallup writes. "Two of the previous three Democratic nominees had majority-favorable images but ultimately lost."