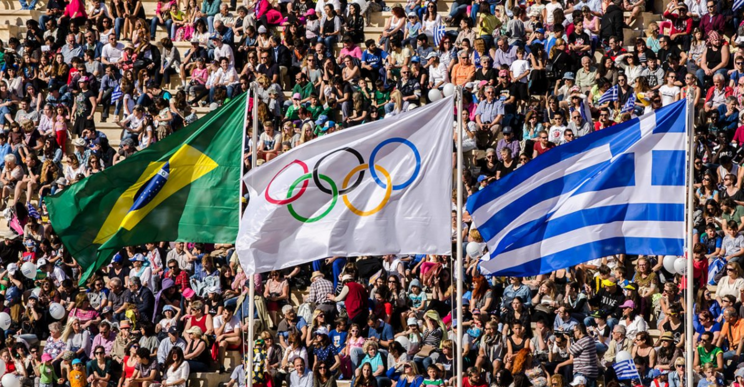 (Image via Twitter)
Americans are less interested than ever in watching the Olympics, reveals a new Gallup poll.
When asked how much of the 2016 Summer Olympics in Rio de Janeiro they intend to watch, a majority of Americans (51 percent) said "not much" or "none at all."
Forty-eight percent of Americans said they plan to watch a "great deal" or "fair amount" of the games, a sharp drop from 59 percent in 2012 and the lowest percentage since Gallup began tracking the measure in 2000.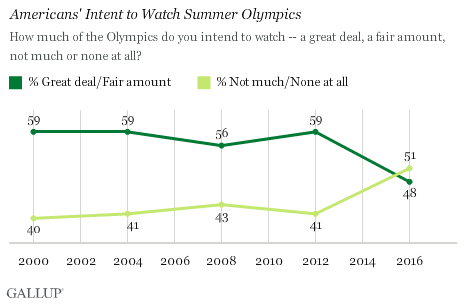 Gallup writes that controversies surrounding the games in Rio such as the spread of the Zika virus and "reports of rooms in the Olympic Village smelling like gas, along with blocked toilets and exposed wires – as well as accounts of sewage in the waters that athletes will swim and row in," might explain the decline in Americans' interest.
Recent rallies in protest of the Brazilian government for spending millions despite the country's rampant poverty and evicting its poorer citizens in order to convert their housing to hotels and stadiums for the Olympics have also made headlines, further marring the appeal of the games.
The 2016 Olympics Games begin on Friday, Aug. 5.