I understand the whole "Trump Derangement Syndrome" line was a joke when it originally began a few years ago. But, I'm beginning to believe it's an actual affliction. Case in point is the results from a recent poll.
The University of Massachusetts-Lowell's (UMass Lowell) Center for Public Opinion recently conducted a poll that asked New Hampshire Democratic Primary likely voters whether they'd rather President Donald Trump win re-election or see "A giant meteor strikes the earth, extinguishing all human life."
I should be less surprised by the result, but an astonishing 62 percent of respondents said they'd rather the meteor strike killing all life on Earth, including themselves!
Here's a screenshot of the portion of the poll that included the question at hand: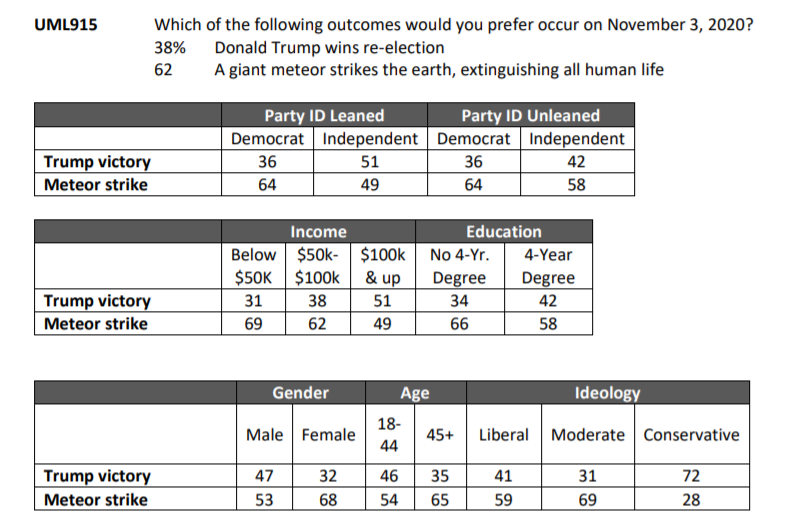 You simply can't make this stuff up, or maybe you can. I don't give much credence to polls - any poll, really. But this one gave me a chuckle, so I figured I'd share it with all of you.