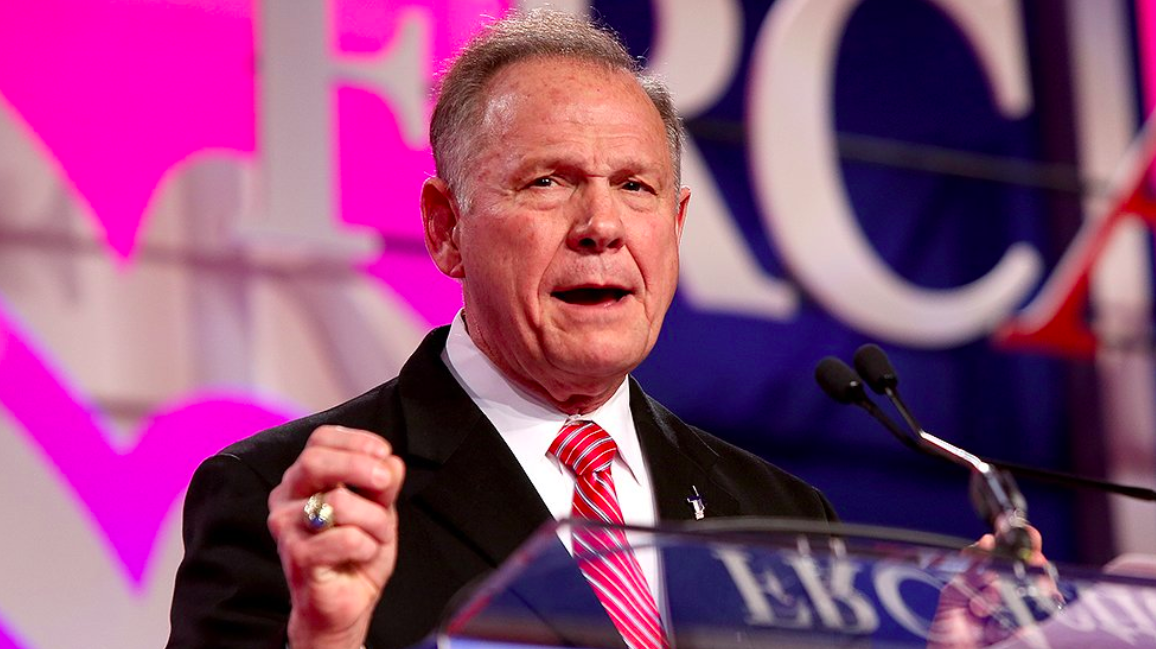 In a new Rasmussen poll, more than one-in-three Republicans (36%) think the GOP should refuse to seat Roy Moore if he wins the Alabama Senate race on Tuesday.
The percentage rose 7 percent in less than a month, from 29% in November.  
Thirty-five percent (35%) oppose blocking Moore in the Senate while 28 percent poll unsure.
Only 29 percent of Republicans think Moore's election would be "good in the long run" for Trump and the GOP. Nearly as many Republicans (26%) think it would be bad for the President and the party.
Thirty-two percent (32%) feel Moore winning would have no impact and 13 percent remain undecided.
"Among all voters, 47% think Republicans should refuse to seat Moore as a senator if he is elected," reports Rasmussen. "Twenty-nine percent (29%) disagree, but 25% are not sure. This is slightly more support for refusing to seat Moore than voters had last month."
Moore faces multiple sexual misconduct allegations, including one of his accusers claiming he inappropriately touched her when she was 14 and he was 32 at the time.
The former Alabama state judge has vehemently denied the allegations.
"I do not know them. I had no encounter with them. I never molested anyone. And for them to say that, I don't know why they're saying it, but it's not true," Moore said in a recent interview. 
President Trump has voiced his support for Moore despite the sexual assault allegations, saying that he would rather have a Republican win than Democratic candidate Doug Jones.
At a rally over the weekend, Trump questioned the claims of one of Moore's accusers, Beverley Young Nelson, who on Friday said that she had added to Moore's inscription in her yearbook. 
He has even participated in robo calls for Moore's campaign. 
"We need Roy to help us with the Republican Senate. We will win and will make America great again," Trump says on the call. 
A new Fox News poll shows Jones leading Moore by 10 points among Alabama voters.
Thank you for supporting MRTV! As a tax-deductible, charitable organization, we rely on the support of our readers to keep us running! Keep MRCTV going with your gift here!