It appears that some of the politicians who jumped to the defense of Jussie Smollett, the "Empire" actor who now faces allegations of making a false hate crime report, might have some explaining to do.
There are now reports that Smollett may have taken part in an alleged hate crime hoax to both make supporters of President Donald Trump look bad and give his career a boost.
When the news first broke of the possible attack on Smollett, leftist politicians took almost no time to tweet their outrage at the supposed "hate crime," which consisted of an alleged "racist" and "homophobic" attack against Smollett.
With the release of the latest information indicating that Smollett's story might not pan out, House Speaker Nancy Pelosi (D-Calif.) actually deleted her tweet after CNN published an article over the weekend that said that "two law enforcement sources" told them that "Chicago Police believe actor Jussie Smollet paid two men to orchestrate an assault on him that he reported late last month."
Here's Pelosi's now-deleted tweet: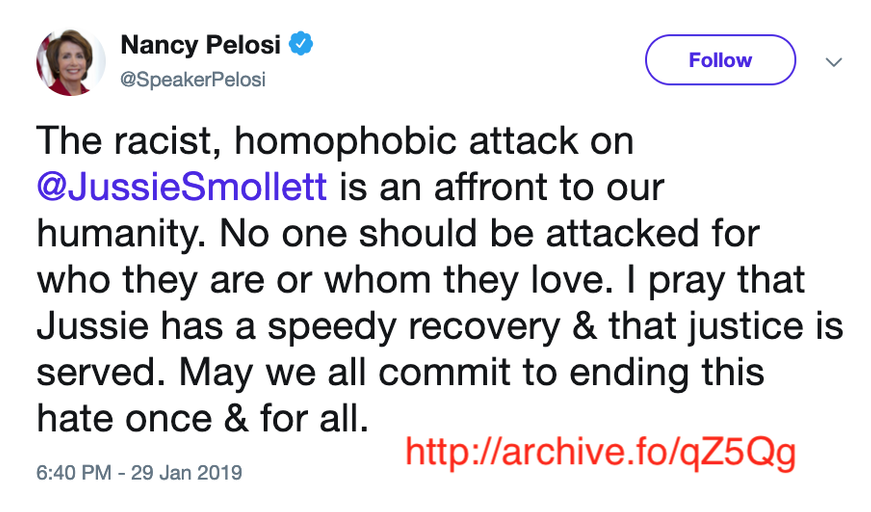 Pelosi wasn't the only politician who tweeted outrage and support for Smollett, she was just the only one who deleted her original statement.
Here are some of the other politicians who wasted no time in coming to the defense of Smollett: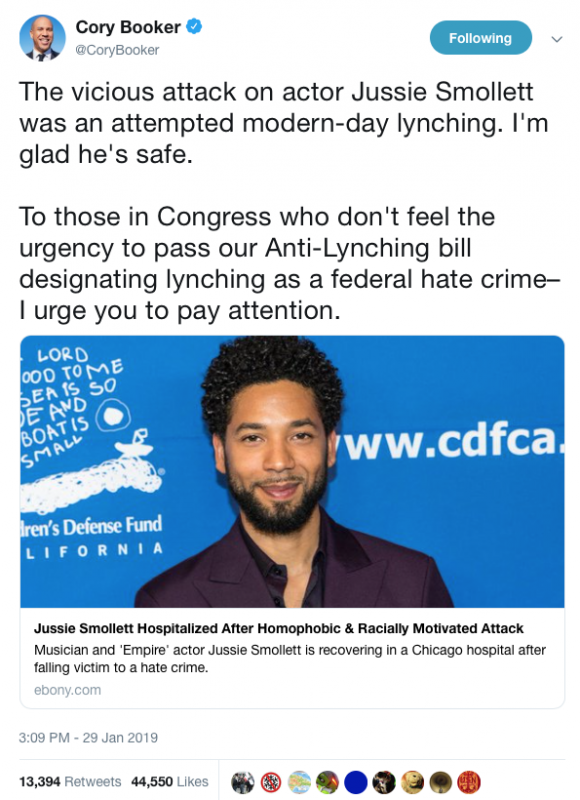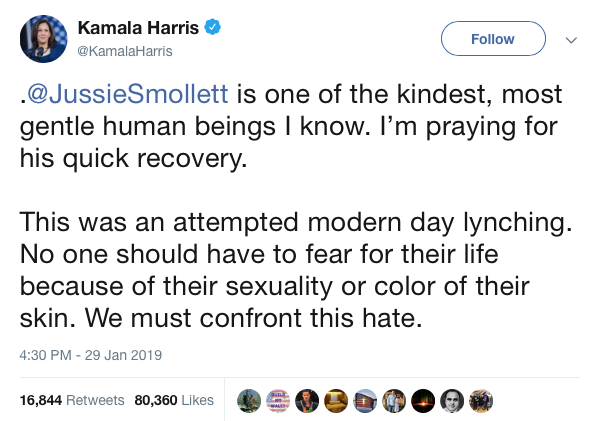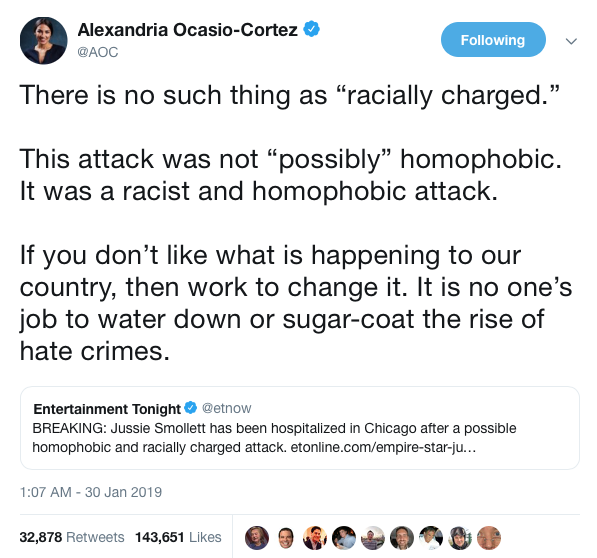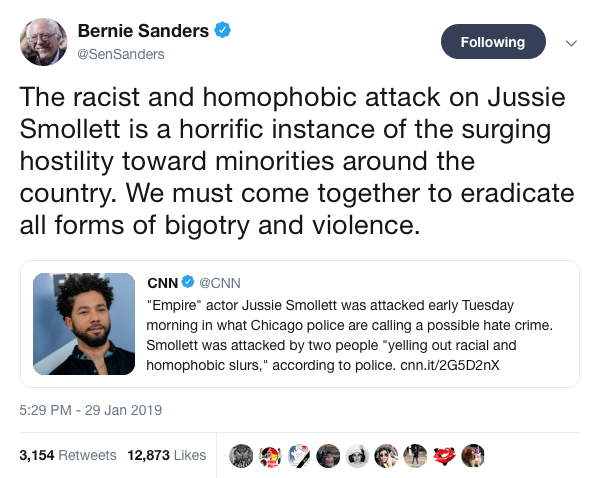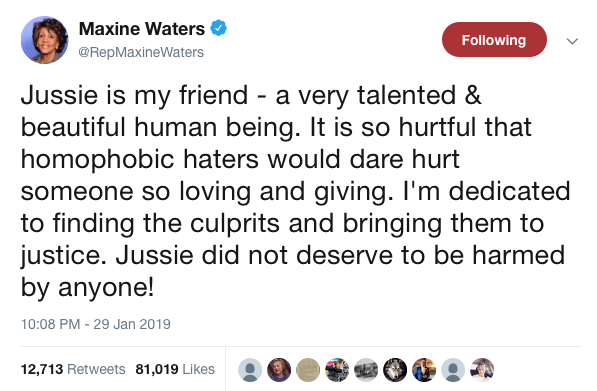 Despite the new information coming in, Booker, Harris, Ocasio-Cortez, Sanders, and Waters have kept their original tweets in support of Smollett up on the social media platform.
Should the alleged attack on Smollett indeed be classified as a hoax, this would continue a disturbing trend by the media of pushing a story with a false narrative.