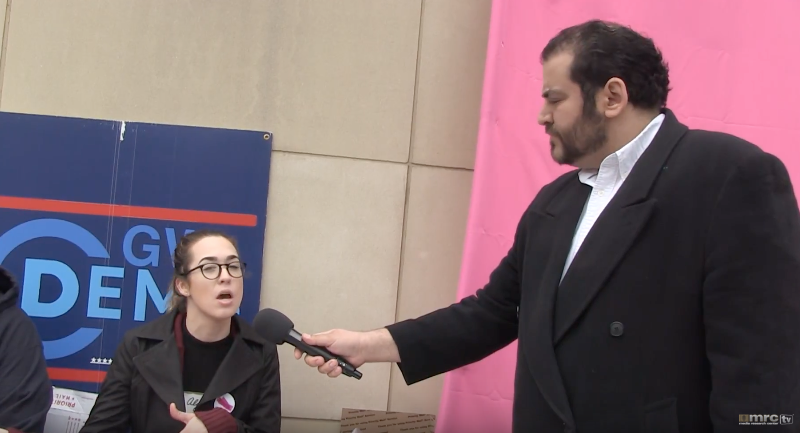 How about that turnout, huh?
Planned Parenthood, in conjunction with George Washington University (GWU) College Democrats, hosted a "Storytelling" event in Washington, D.C.'s Kogan Plaza on Monday, where they planned to accept donations while allowing supporters and fellow college students to proclaim why they support the No. 1 abortion provider in the U.S.
And it tanked. I mean, royally.
Here is a screenshot of the event page on Facebook from the day before the event: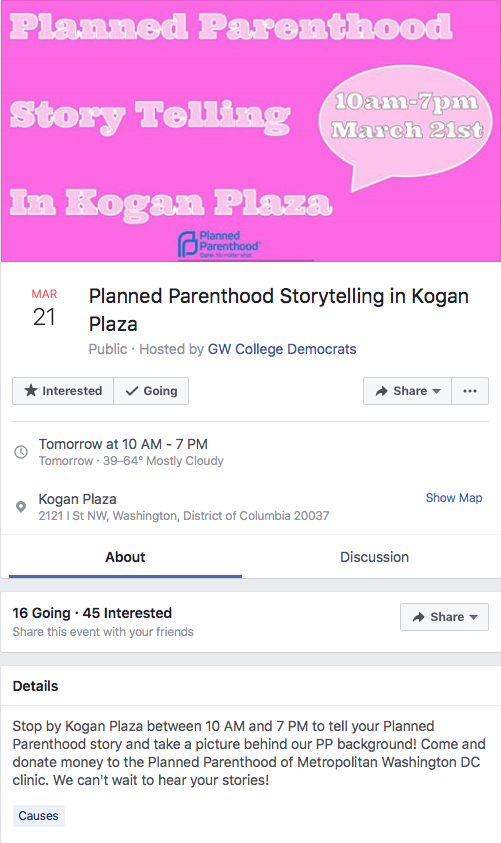 When the MRCTV crew arrived at the event, there were literally three people there. But one of the organizers told us that they were hoping for a lot of interest, and donations, in the form of  student walk-by traffic.
"We're hoping passersby just come and sort of engage with the information we have, and take pictures showing why they support Planned Parenthood," Vice President of Community Service for GWU's College Democrats Aly Belknap told MRCTV's Nick Kangadis Tuesday.
The event ran for seven hours, and it seems like it was more of the college social issue information table variety rather than one of the more medium-to-large scale demonstrations that we typically encounter.
While the event was organized to raise awareness and money for Planned Parenthood, Belknap said that they didn't want to set a fundraising goal in case those that came to show their support for the organ-selling organization didn't have any money. However, Belknap did say that she was expecting at least a couple hundred dollars' worth of donations.
Whatever the final tally was, it couldn't possibly cover the cost of -- or compare to -- the 323,999 abortions Planned Parenthood performed in 2014.
In fact, it probably didn't even pay for the table.
For coverage of the event, watch below: