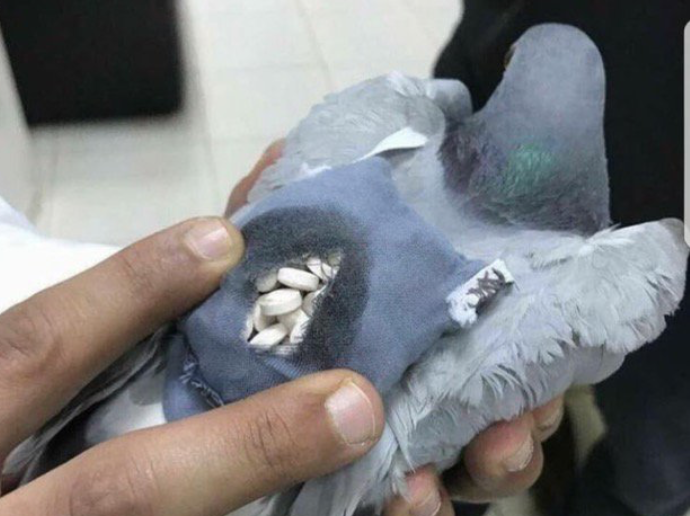 You know the business of drug smuggling is getting bad when rats with wings become the tool of choice for drug dealers to deliver their product.
Apparently, a homing pigeon was caught at a building close to the Middle Eastern nation of Kuwait's customs department.
Here is a tweet (pun intended) with a picture of the pigeon in question: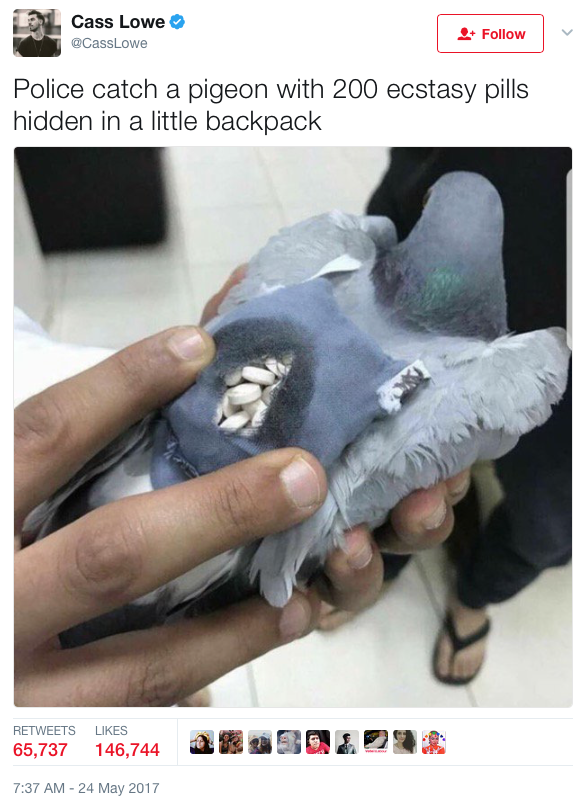 Fox 32 - Chicago reported:
According to local news reports, authorities tracked the bird and say it came from Iraq, which sits right next to Kuwait. Authorities were able to capture the pigeon above a building near Kuwait's customs department. The bird was wearing a tiny backpack containing 178 pills. Reports say the pills are ecstasy.
No word on whether the pigeon will turn informant for local authorities.