During Vice President Mike Pence's visit to an immigration detention facility in McAllen, Texas, last Friday, one photo was snapped that has taken the internet by storm.
Dubbed by conservative commentator Scott Greer, "ICE bae," Kiara C., an Immigrations and Customs Enforcement (ICE) officer based in Texas, has the total respect of conservative Twitter.
Greer in his tweet poked fun at people who call our immigration facilities "concentration camps" by referring to her as a guard at one.
The original photo has since been shared over 2,700 times and garnered nearly 13,000 likes. 
But not everyone has love for "#ICEbae." Many on Twitter viciously attacked the Latina officer.

Still, the haters have not affected her as she posted to Twitter proclaiming the love she has for her job and country: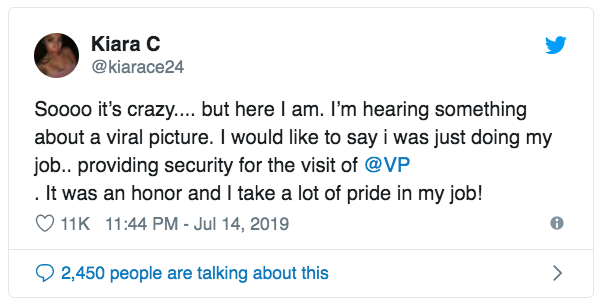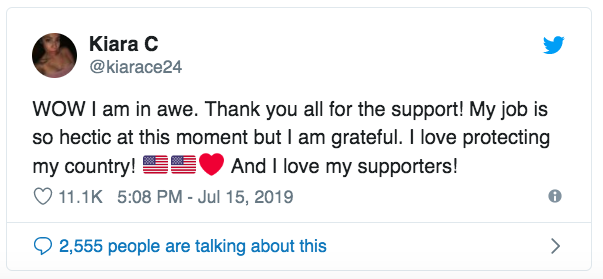 (Cover Photo: Twitter / Scott Greer)