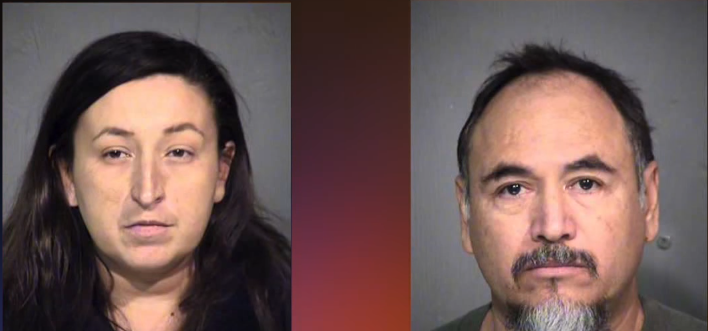 (Image: Screenshot/YouTube)
Heisenberg from "Breaking Bad" would be proud. Most other people would be disgusted by this story.
In a story that broke Thursday, the parents of three children who were reportedly given methamphetamine were arrested on Dec.  28.
The details of this story are just now surfacing, but the Arizona Department of Child Safety took the children out of the home of 37-year-old Charlotte Theresa Salgado and 50-year-old Miguel Angel Salgado in March 2016.
The three children, all boys, are eight, six and four years old.
According to ABC 15 – Phoenix:
After medical exams, it was discovered that all three children weighed around 40 pounds, all required dental surgery to remove teeth as well as required root canals and crowns; the eight and four-year-old children tested positive for having meth in their systems.
There is a special kind of afterlife for people who feed meth to their children. Both parents are being charged with multiple counts of child abuse.
The grandmother of the three boys, who did not give ABC 15 her name, told the reporter that all of the allegations against her daughter and son-in-law were lies.
"I cry every day for my grandkids. I didn't see them now for a long time," the grandmother told ABC 15. "I don't want to think about that. I want to see my grandkids; my grandkids suffer for nothing."
Someone is in denial, and who could blame her for not wanting to believe that her daughter and son-in-law are monsters? Which they are.
For the report on the story, watch below: